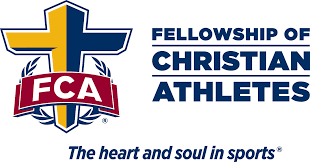 Have you ever known a competitor who seems to have an unbending will to win?  One he set his mind on his goal, he would not waiver from it for anything.  Perhaps you're like that.  Many of the greatest competitors are.
In Isaiah's book of prophecy at chapter 50 and verse 5 we read about such an attitude of resolve, "Because the Sovereign Lord helps me, I will not be disgraced.  Therefore have I set my face like a flint, and I know I will not be put to shame."
Some of us are so committed to our goals that, on game day, our faces look like they're carved out of stone.  Our resolve is so strong that we're unfazed by outside noises or distractions.
Though he was exposed to possible disgrace and shame, Isaiah pressed on in the pursuit of his goals.  He did so because he had a profound trust in God and sensed His help day to day.
As you compete today and as you press toward the completion of this season, set your face like a flint.  Focus strongly on your team's goals and let nothing deter you from their fulfillment.  Trust in your teammates, your coaching staff and ultimately in your God to help you in this marvelous pursuit.