Melody Lynn Hays, 64, of Christopher, passed away on Friday February 3, 2023 at Memorial Hospital in Carbondale.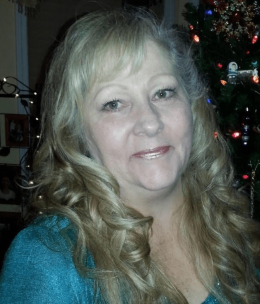 She was born on February 25, 1958 in Melrose Park, IL to Arthur and Dimple (Overturf) Kerley. She married Rick Hays on June 15, 1974 and he survives of Christopher.
She is also survived by her children Rick (Sara) Hays of Opdyke, Nik Hays of St Louis and Amanda (Ryan) Petrea of Salem; Grandchildren Brylin Hays, Ahnalynn Hays, Kirstie (Michael) Allison, Mataya Petrea, Zyan Petrea, Kollyn Petrea and Mak Petrea; one sister Debi (Joe) Shovan of Valier and one brother Lindell Kerley of Christopher.
Melody was preceded in death by her parents, in-laws and grandson, Jaxon. Melody was a loving Christian wife, mother, and grandma. She had a talent for singing and she loved to use that talent to worship her Lord and Savior. She opened her arms and home to many people throughout the years and was always willing to give love, hugs, and an open ear to anyone in need. Melody's pride and joy were her three children and her grandchildren. She loved supporting them in all they did. She was an example for all in what living a Christian life meant. She and Rick were meant to be and were each other's best friends and soulmates, having been married for 48 years. Melody will be greatly missed here on earth, but we know she is rejoicing in heaven with her loved ones, and we will see her again.
Funeral services will be on Thursday February 9, 2023 at 11:00 AM at the Gilbert Funeral Home in Christopher with her son Pastor Rick Hays officiating. Visitation will be on Wednesday February 8, 2023 from 5:00 PM until 8:00 PM at the funeral home. Burial will be at Maple Hill Cemetery in Sesser.
For more information go to our website www.gilbertfuneralhomes.com