Suella Marie (Smith) Sullivan, 70, of Benton, passed away at 6:50 a.m., on Wednesday, November 22, 2023, at St. John's Hospital in Springfield, IL.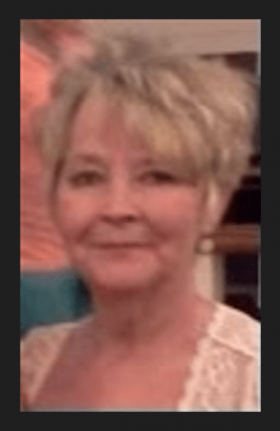 She was born on March 26, 1953, to Charles and Norma (Bigham) Smith in Christopher, IL. She attended Benton High School and Rend Lake College Nursing Program working in several nursing homes.
She was the mother of Melony (Beasley) Dalby and David Brown.
Suella is survived by her son, David (Callie) Brown of Benton, IL; her brother, Robert "Bob" (Pam) A. Smith of Benton, IL; four granddaughters, Katlyn (Andrew) Conners, Faith Wyant, Peyton Robinson and Hannah Robinson; two step-granddaughters, Jayla Eubanks and Jacey Eubanks; great-grandson, Julian Conners; great-granddaughter, Wynonna Kay Gibson and several nieces, nephew, uncles, aunts and cousins.
She was preceded in death by her parents, Charles M. and Norma Smith, daughter, Melony (Beasley) Dalby, infant brothers, Richard Brent Smith and Charles Edward Smith, paternal and maternal grandparents, Edward and Marie Smith and Melvin and Mayme Bigham.
Arrangements have been entrusted to Pate Funeral Home, 301 South Main Street, Benton, IL.
Per Suella's wishes, cremation will take place.
Burial will be the Masonic and Odd Fellows Cemetery in Benton at a later date.
Online condolences can be given at www.patefh.com.