Debbie Davis, age 65, of Yulee, FL and formerly of Benton, passed away on Thursday, June 13, 2019 in Jacksonville, FL.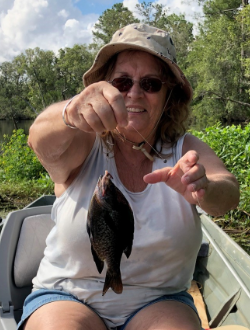 Debbie was born on May 19, 1955 in Benton, IL, the daughter of James Edward Mayer and Betty Joann (Leffler) Mayer. She married Tommy E. Davis on July 2, 1977 and he survives.
She formerly managed the Meals on Wheels Program for 18 years in Fernandina Beach, FL. She loved cultivating flowers, and often told her husband that doing so was her therapy.
Surviving is her loving husband Tommy Davis of Yulee, FL; cousins Steve Mayer and Cindy Neighbor, both of Shawnee, KS, and Susan Neville of St. Petersburg, FL; and her many, many friends.
She was preceded in death by her parents; and a daughter Shelley Davis.
Local arrangements are through the Leffler Funeral Home of Benton.
To leave online condolences to the family, or to share memories of Debbie, visit www.lpfuneralhome.com