Mary Annette Lynch, age 78, of Benton, passed away at 8:03 p.m. Monday, December 9th at her home in Benton.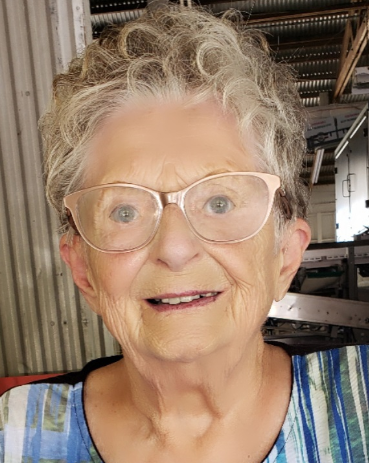 Funeral Services will be held at 2:00 p.m. Thursday, December 12, 2019 at the First Christian Church of Benton, with Pastor Kurt Sanders officiating. Burial will be in the Brady Cemetery, East of Akin. Visitation will be from 11:00 a.m. to 2:00 p.m. Thursday at the church.
Mary Annette Lynch was born on January 9, 1941 in West Frankfort, the daughter of Walter Dennis Frailey and Mary Lucille (Shanks) Frailey. She married Alfred "Whitey" Lynch on February 25, 1961, and he survives.
Annette was a homemaker and stay at home mom. She enjoyed spending time with her family, and most of all enjoyed being with her grandchildren and great-grandchildren.
She was an active member of the First Christian Church of Benton, where she played the organ for 50+ years, sang in the choir ever since her freshmen year of high school, was involved in the Gertrude Fitzgerrell Ladies Group/CWF, and former director of the youth choir.
She enjoyed gardening, and was an avid flower gardener and bird watcher, and was a former member of the Benton Garden Club.
Annette is survived by her husband Alfred "Whitey" Lynch; four children: Susan Elizabeth Mann of Benton, Ross Allan Lynch and wife Susie of Fenton, MO, Daphne Ann Mitchell and husband David of Benton, Stephanie Renee Galloway and husband Darren of Benton; seven grandchildren: Tyler Mann, Dominic D'Addezio and wife Laura, Savannah Rae Lynch, Alexandria Markel and husband Kyle, Andrew Mitchell, Curtis Galloway and Spencer Galloway; four great-grandchildren: Jaice Andrew Mann, Trinity Marie Mann, Mia Rane Markel, Olivia Jo Markel; three sisters: Patricia Colombo of St. Louis, Carole Sue Hungate and husband Randy of Benton, Nancy Frailey of St. Louis; and numerous nieces and nephews; and her church family at First Christian of Benton.
She was preceded in death by her parents.
Memorial contributions may be made to the First Christian Church Fellowship Center.
To leave online condolences to the family or to share memories of Annette, visit www.lpfuneralhome.com