Jane Lampley, 65, of Logan passed away on Friday Morning October 11, 2019 surrounded by her husband and children.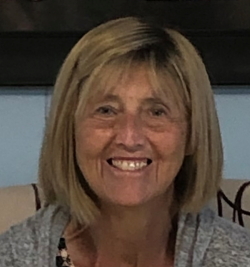 She was born in Christopher, IL on September 1, 1954, the daughter of Raleigh "Poogie" Meacham and Barbara (Bradley) Meacham.
She married Phil Lampley on September 8, 1973 and he survives.
Mrs. Lampley was an active member of Immanuel Baptist Church in Benton. Her heart was with her family and her church family.
She is survived by her husband, Phil Lampley, of Logan; three children, Michael Lampley, Jr., and wife Jamie, of Manhattan Beach, CA, Chad Lampley, and wife Kristen, of Benton, IL and Somer Slone, and husband John, of Marion, IL; nine grandchildren, Brant, Carly, Dago, Lacey, Luke, Lane, Kinley and Nolan; two brothers, Brad Meacham, and wife Shelley, of Marion and David Meacham, and wife Jennifer, of Logan and one sister, Chris Browning, and husband Steve, of Benton. She is also survived by several nieces and nephews and great-nieces and great-nephews.
Funeral services will be held at 11 a.m. on Monday, October 14th at the Immanuel Baptist Church in Benton with Dr. Sammy Simmons officiating. Visitation will be from 1 p.m. to 4 p.m. on Sunday at the Immanuel Baptist Church and after 10 a.m. on Monday at the church.
In lieu of Flowers, Memorials may be made to the Immanuel Baptist Church Building Fund.
For more information or to send online condolences please visit www.mortonjohnstonfuneralhome.com