Latest
Problems persist for Illinois residents signing up for unemployment
Old King Coal - May 7-9, 2020 - West Frankfort
Featured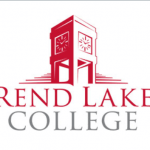 March 9, 2021
Face-to-face classroom options will return to Rend Lake College this summer and fall, as Covid-19 vaccines continue to roll out and our area's outlook improves.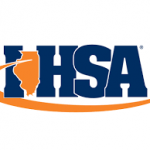 January 27, 2021
The IHSA Board of Directors met for a special board meeting on January 27, 2021, where the Board provided an updated sports schedule and other guidance for the remainder of the 2020-21 school year.
December 27, 2020
SPRINGFIELD — A new proposal filed earlier this month would allow state lawmakers to meet and vote remotely in emergency situations.
Featured News
December 27, 2020 By Jim Muir Leave a Comment
The Illinois population plummet is intensifying. Tuesday morning, new U.S. Census Bureau estimates reported a seventh straight year of losses — and this plunge is greater than the last six.
Latest in Sports
The percentage, in case you were wondering as balls fly out of parks in Texas and San Diego, is 53.5 percent.
SAN DIEGO (AP) — The New York Yankees didn't flinch under the pressure of an elimination game and got the AL Division Series against Tampa Bay into the hands of ace Gerrit Cole for the decisive Game 5.
October 9, 2020
ARLINGTON, Texas (AP) — The Padres paraded pitchers to the mound because they really didn't have much choice.
October 9, 2020
While football fields and volleyball courts are dark until March in Southern Illinois, they continue to get regular usage in their standard fall season in states like Kentucky and Missouri.
Breaking News
October 9, 2020
INA, Ill. Rend Lake College's trade programs rate among the best in the nation, according to a recent ranking from education website Learn.org.
October 9, 2020
After more than a month under tighter restrictions aimed at slowing the spread of COVID-19, the Metro East region will return to phase four rules that allow indoor dining and bar service and gatherings of up to 50 people, state officials said Friday.
October 9, 2020
The battle over the Supreme Court vacancy will play a role in defining the contentious 2020 presidential race, and campaign advocacy groups on both sides of the aisle have already poured tens of millions of dollars into a fight whose outcome is almost certain, according to an analysis of spending by Fox Business.
October 9, 2020
In a statement posted to Facebook Friday morning, U.S. Rep. Mike Bost announced he has contracted COVID-19.
October 9, 2020
Seven Southern Illinois counties are on Illinois Department of Public Health's list of counties considered to be at a warning level for COVID-19.
October 9, 2020
New York Times reporter Alex Burns revealed the highly anticipated opinion of the Biden-Harris ticket on packing the Supreme Court.