Latest
Old King Coal - May 7-9, 2020 - West Frankfort
Sandoval pleads guilty, will cooperate with feds
New cannabis law in Illinois becomes effective on January 1
Featured
February 15, 2020
Steve Sawalich, President of the southern Illinois Old King Coal Festival announced nominations are being accepted for the 2020 Old King Coal.
February 15, 2020
Proposed legislation in Illinois that would mandate your gas is pumped by an employee of the gas station would guarantee a price increase and is a "typical Springfield solution to creating jobs," a convenience store group says.
February 15, 2020
Gov. J.B. Pritzker said Friday that his budget proposal will include $225 million in savings along with the potential for $750 million more in taxpayer savings in three years.
Featured News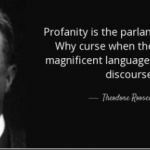 February 16, 2020 By Jim Muir Leave a Comment
When it comes to profanity, I'm not a prude, in fact far from it. I also want to add that my ears will not wilt and my eyes won't melt if I hear or read a curse word.
Latest in Sports
WEST PALM BEACH, Fla. (AP) — The verbal sparring between the Houston Astros and others around the majors over the team's sign-stealing scandal is reaching new levels of absurdity — from accusations of illiteracy to claims about a player's partial tattoo.
SPRINGFIELD — One month ahead of the tipoff of March Madness, Illinois lawmakers — backed by a pair of NBA brothers — are renewing a push to allow college athletes to profit from the use of their name and likeness.
February 15, 2020
CARBONDALE, Ill. – The SIU men's basketball team erased a 21-point Bradley lead, but the Braves held on for a 69-67 win on Saturday afternoon at Banterra Center.
February 15, 2020
JUPITER, Fla. — The time Kolten Wong purchased by agreeing to a contract extension two years into his big-league career paid off for him and the Cardinals with a Gold Glove Award and career year offensively this past year.
Breaking News
February 15, 2020
Rend Lake College offers a variety of studio art classes each semester that can help nurture your skills in many different mediums. And these classes are not just for students looking to pursue an art degree. Anyone interested in honing their talents is welcome to register. To learn more, or to register, visit rlc.edu.
February 15, 2020
CAPE GIRARDEAU, Mo. (AP) — A jury on Saturday awarded $265 million in punitive damages to a southeastern Missouri peach farmer who argued that weedkiller dicamba that had drifted onto his orchards from other farms had severely damaged his trees — an award that could bode well for other farmers suing the chemical's makers.
February 15, 2020
SPRINGFIELD — Gov. J.B. Pritzker on Wednesday touted statewide benefits he said will result from a $500 million state investment in 15 hubs of a University of Illinois-led public-private research institute network.
February 15, 2020
State lawmakers are considering changes to the state's criminal justice system, including a proposal to end cash bail in Illinois.
February 15, 2020
JACKSON, Miss. (AP) — Mississippi Gov. Tate Reeves declared a state of emergency Saturday amid predictions that a river running in the area around the state capital of Jackson could burst its banks and spark widespread flooding.
February 15, 2020
After fielding calls from dozens of frustrated gun owners, several Southern Illinois lawmakers are pushing a package of bills they say aim to fix the state's delays in issuing gun ownership card renewals.