Latest
Illinois on the threshold of raising legal age to purchase tobacco products
Faulty math? Experts won't give Pritzker's progessive tax a passing grade
State Rep. Allen Skillicorn (R-East Dundee) is pushing for a single license plate for Illinois
Featured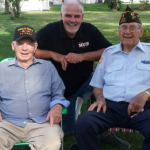 March 18, 2019
The barber tools have been sold, the small portable building has been moved from its familiar location on Sesser's north side and the curtain has dropped on a Sesser tradition that spanned more than eight decades.
March 18, 2019
Five men from Franklin County have been arrested as part of an investigation by the Southern Illinois Drug Task Force.
March 18, 2019
SPRINGFIELD — At what age should it be legal for a child to be at home alone, or to be caring for younger siblings?
Featured News
March 18, 2019 By Jim Muir Leave a Comment
If watching the college admissions scandal unfold makes you feel uneasy about young people's adulting journeys, you're not alone. Research studies and kitchen table conversations nationwide highlight that teenagers in the U.S. – both those applying to top-tier colleges as well as those making other educational and vocational decisions – face choices and challenges those of us over 30 didn't encounter until our mid-20s.
Latest in Sports
CARBONDALE — SIU athletic director Jerry Kill might not have to go too far to find the next head coach of the Salukis' marquee program.
Bradley's men's basketball team received the worst NCAA Tournament seed in the history of the Missouri Valley Conference Sunday, drawing a 15 in the East Region.
March 18, 2019
The return of Zion Williamson has worked wonders for the Duke Blue Devils.
March 15, 2019
JUPITER, Fla. • Michael Wacha seems to be having more fun in the Cardinals' clubhouse this spring than he probably ever has.
Breaking News
March 18, 2019
The 2020 U.S. census is a little more than a year away but that hasn't stopped Jay Young from worrying about what it will mean for Illinois.
March 15, 2019
U.S. District Judge Rebecca Pallmeyer will become the first woman to head the federal court in Chicago, succeeding Ruben Castillo as chief judge on July 1.
March 15, 2019
LAWRENCE, Mass. — Former U.S. Secretary of Transportation Ray LaHood, also a former Central Illinois congressman, will help oversee efforts to improve safety and reduce risk at NiSource, the utility company blamed for natural gas explosions and fires in Massachusetts six months ago.
March 15, 2019
A Los Angeles financial executive who was being investigated in a securities fraud case tipped authorities to the wide-ranging college admissions scandal, according to a report.
March 15, 2019
New Zealand's Prime Minster Jacinda Ardern confirmed 40 people were killed and more than 20 were seriously injured in what she labeled a well-planned "terrorist attack" that targeted worshippers in two mosques in Christchurch on Friday.
March 15, 2019
On March 13, 2019 at approximately 11:30 a.m., Benton Police were dispatched to the 100 block of West Adams Street in reference to a domestic disturbance.