Latest
Construction work continues at RLC
Problems persist for Illinois residents signing up for unemployment
Featured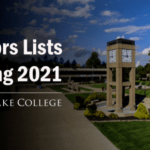 June 14, 2021
INA, IL – Rend Lake College is proud to present its President's and Vice President's Lists for the Spring 2021 semester.
June 14, 2021
On June 10th, 2021 at approximately 12:21 a.m. Benton Police observed a suspicious male suspect in the 1100 block of North Main Street.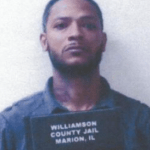 June 11, 2021
Local authorities are seeking the public's help in locating a 36-year-old accused of predatory criminal sexual assault of a child.
Featured News
June 7, 2021 By Jim Muir Leave a Comment
Family traditions are meaningful to me. The older I get the more important it is to preserve these annual happenings in hope that they will be passed down through generations.
Latest in Sports
Four takeaways from the series at Guaranteed Rate Field in which the Chicago White Sox won three of four games against the Detroit Tigers.
Remember those days of the Cardinals' six-man rotation? Well, those days are over. At this point, they're trying to come up with five starters or even four.
June 8, 2021
Baseball's foreign substance reckoning is here. Major League Baseball, after decades of looking the other way, is poised to begin cracking down on pitchers using foreign substances after a fact-finding mission earlier in the 2021 season determined the problem is widespread enough to warrant intervention.
June 7, 2021
Take a look back at SIU's historic 2020-21 football season in our online collection. The Salukis went 6-4 in an eight-month season, amidst a worldwide pandemic, that began last August and ended in the FCS quarterfinals. Here's a link to the story at the Southern Illinoisan.
Breaking News
June 9, 2021
MARION — Williamson County Board Commissioner Brent Gentry on Tuesday questioned what the county is paying a law firm to represent the local government in the Walker's Bluff Resort project.
June 9, 2021
MARION – A body was discovered Tuesday at a demolition site for the Motel Marion, authorities said.
June 8, 2021
A sure sign that normalcy is slowly returning to the region is the fact that in-person classes will be held at Rend Lake College beginning in August.
June 8, 2021
Compass Christian Academy is now accepting applications for the 2021-2022 school year.
October 9, 2020
INA, Ill. Rend Lake College's trade programs rate among the best in the nation, according to a recent ranking from education website Learn.org.
October 9, 2020
After more than a month under tighter restrictions aimed at slowing the spread of COVID-19, the Metro East region will return to phase four rules that allow indoor dining and bar service and gatherings of up to 50 people, state officials said Friday.