Latest
"Chalk Benton" at Benton Community Park on Saturday, July 31
Award-winning musical coming to Benton Civic Center this week


Do you have your T-I-C-K-E-T-S?
Pyramid Players are proud to present the Tony Award-winning musical "The 25th Annual Putnam County Spelling Bee" July…
Construction work continues at RLC
Featured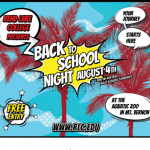 July 27, 2021
Before you hit the books, why not have a blast with Rend Lake College?!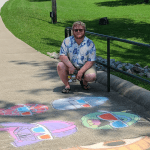 July 27, 2021
The second-ever "Chalk Benton" event will be held this Saturday, July 31 at Benton Community Park.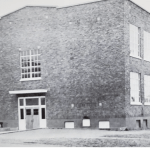 July 21, 2021
Many people probably glanced over the obituary of Mary Havlovic and didn't pay much attention.
Featured News
June 7, 2021 By Jim Muir Leave a Comment
Family traditions are meaningful to me. The older I get the more important it is to preserve these annual happenings in hope that they will be passed down through generations.
Latest in Sports
Have a group of 10 or more? Starting today, tickets are available online to the Dayton game on Sept. 18 for just $10. Groups have the opportunity to send a photo and be recognized on the videoboard during the game.

HARRISBURG, Illinois – Hardin County Cougar Calen Banks has signed with the Southeastern Illinois College Falcons to play both basketball and golf for the 2021-22 season. In basketball, Banks is a 6'1 guard. As a senior he averaged 19.1 points per game and shot 47.3% from the field. "Calen is a player who makes any […]

June 24, 2021
CARBONDALE, Ill. — Southern Illinois University Director of Athletics Liz Jarnigan announced on Thursday that Associate Director of Athletics for facilities and events Katie Gerlach has been designated as the department's senior woman administrator.
June 24, 2021
CARBONDALE, Ill. – Four former and current Salukis, including 2016 Olympians DeAnna Price and Gwen Berry, will look to punch their tickets to Tokyo and secure their spot on Team USA for the 2020 Olympic Games continuing tomorrow, June 24 at Hayward Field as part of the U.S. Olympic Track & Field Trials.
Breaking News
July 20, 2021
Rend Lake College took its first step toward an all-inclusive textbook program Tuesday night at its monthly meeting of the Board of Trustees. Members unanimously passed the first reading of a change to RLC's textbook policy that will take effect next Summer.
June 24, 2021
CHICAGO — Heartland Forward has joined federal, state and local collaborators in unveiling a public awareness campaign to help connect Illinoisans to affordable internet through the Federal Communications Commission's (FCC) Emergency Broadband Benefit (EBB) program.
June 24, 2021
MARION — Isabelle Hanson, a news anchor and reporter for KFVS-TV, is Miss Illinois 2021.
June 24, 2021
After last year's $40 million line item in the state's capital bill, state Sen. Dale Fowler, R-Harrisburg, said, the train is still moving on the Cairo Port Project.
June 24, 2021
The Supreme Court ruled in a unanimous decision Monday that the NCAA has illegally restricted education-based benefits that could be used as compensation to student athletes.
June 9, 2021
MARION — Williamson County Board Commissioner Brent Gentry on Tuesday questioned what the county is paying a law firm to represent the local government in the Walker's Bluff Resort project.