Latest
New cannabis law in Illinois becomes effective on January 1
Fourth Illinois death tied to vaping-related illness
Sandoval steps down as chair of Senate Transportation Committee
Featured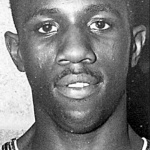 January 26, 2020
Who's the greatest Southern Illinois high school basketball player of all time? That particular question has been asked and the answer argued for decades.
January 23, 2020
CARBONDALE — Frontier Communications, an internet service provider with significant presence in Southern Illinois, appears poised to declare Chapter 11 bankruptcy, Bloomberg reported last week, after a private meeting between Chief Executive Officer Bernie Han and some of Frontier's major creditors.
January 23, 2020
Illinois' economy grew in the third quarter of 2019, but at a slower pace than the national average, something the state's leading manufacturers' group said was due in part to the state's business and tax policies.
Featured News
December 30, 2019 By Jim Muir Leave a Comment
In 2020, many of us will resolve to live better lives — eat healthier, make more money, get organized and kick bad habits. And while these are all great resolutions to have, I was recently inspired by a traditional Franciscan blessing to make a few more unconventional resolutions for the new year:
Latest in Sports
Between practices and media sessions, Illinois has fit in some touristy stops in San Francisco as it prepares for its first bowl game since 2014. A reporter asked coach Lovie Smith if he had previously toured Alcatraz.
The Bears beat the Vikings 21-19 on Sunday afternoon, a ho-hum victory that ended with a game-winning 22-yard field goal by Eddy Pineiro in the closing seconds. That pushed Matt Nagy's team across the finish line of a disappointing season at 8-8.
December 30, 2019
Chris Olave sat at his locker, dazed. As his Ohio State teammates showered and changed, he remained motionless in his No. 17 jersey.
November 21, 2019
CARBONDALE — Normally you can't talk about No. 1 North Dakota State without mentioning its defense. Its last two head coaches, who both won multiple FCS national championships, were former defensive coordinators, and current leader Matt Entz was the defensive coordinator on last year's team that won it all.
Breaking News
December 30, 2019
A man pulled out a shotgun at a Texas church service and killed two people Sunday before he was fatally shot by congregants who quickly returned fire, police said
November 21, 2019
On November 17, 2019 at approximately 2:35 a.m., Benton Police responded to a traffic crash at the intersection of East Main and McLeansboro Street.
November 21, 2019
SPRINGFIELD — A measure preventing lawmakers from receiving pay for days they did not hold office has remained in legislative limbo since its introduction in January. Its sponsor said the "simple, common sense" fix is necessary to address the General Assembly's "culture."
November 21, 2019
Gov. J.B. Pritzker is expected to sign a measure to consolidate the state's 649 suburban and downstate police and fire pension funds into two funds to maximize investment returns after the legislation passed the Senate on the final day of the fall veto session.
November 21, 2019
Two ideological heavyweights sparred Wednesday in Chicago not only about Illinois' proposed progressive income tax change, but about whether high taxes cause people to leave.
November 21, 2019
Illinois' fiscal stability was recently ranked by U.S. News and World as the worst of all states in the nation, but Gov. J.B. Pritzker wants to change the narrative about the state.