Latest
Problems persist for Illinois residents signing up for unemployment
Old King Coal - May 7-9, 2020 - West Frankfort
Sandoval pleads guilty, will cooperate with feds
Featured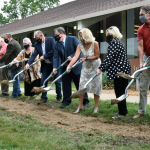 August 27, 2020
INA, IL — Months of fundraising have paid off for the Rend Lake College Foundation as the college broke ground on a major addition and renovation project for the Learning Resource Center.
August 18, 2020
During action at its regular monthly meeting Tuesday night, the Franklin County Board hired a local contractor to build a new 46,000-square feet courthouse that will be located on the Benton Public Square and heard positive financial reports concerning the cost of the project.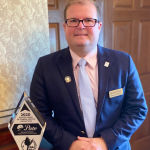 August 4, 2020
Pate Funeral Home, of Benton, was recently recognized by the Illinois Funeral Directors Association as a recipient of its first Illinois Award of Funeral Service Distinction.
Featured News
July 29, 2020 By Jim Muir Leave a Comment
The angry left-handed broom of America's cultural revolution uses fear to sweep through our civic, corporate and personal life.
Latest in Sports
MINNEAPOLIS — The start Carlos Martinez waited 729 days to make and spent months proving he should earn was over before he could get a dozen outs.
CINCINNATI — Chicago Cubs manager David Ross has expressed faith in the depth of his lineup as well as his rotation since the start of summer camp.
July 29, 2020
HOUSTON — The Houston Astros are trying to put their sign-stealing scandal behind them.
July 29, 2020
It was a memorable Monday for David Ross and Rick Renteria as Chicago's crosstown baseball managers attempt to navigate through this pandemic-altered season.
Breaking News
July 29, 2020
CARTERVILLE — This year's Southern Illinois Hunting and Fishing Days at John A. Logan College has been canceled because of concerns over drawing large crowds amid the ongoing pandemic, officials announced Monday night
July 29, 2020
SPRINGFIELD — The Illinois Department of Public Health announced another 1,076 confirmed cases of COVID-19 in Illinois on Tuesday as the rolling seven-day test positivity rate remained at 3.8%.
July 29, 2020
SPRINGFIELD — A class action lawsuit filed this week against utility giant Commonwealth Edison seeks to recover potentially hundreds of millions of dollars for consumers who were charged rates under legislation that the company has admitted was aided by a bribery scheme involving Illinois House Speaker Michael Madigan.
July 29, 2020
A county-by-county look at lab-confirmed COVID-19 cases in Southern Illinois, updated daily. Last updated: 6:45 p.m. Tuesday, July 28. Here's a link to the story at the Southern Illinoisan.
July 29, 2020
Illinois county clerks are preparing to send out applications to vote by mail this week due to a new law regarding voting by mail for the 2020 General Election.
July 29, 2020
With thousands of COVID-19 deaths linked to Illinois nursing homes, two top regulators are now gone from a state agency criticized at times for its oversight of the facilities during the pandemic.