Latest
Fourth Illinois death tied to vaping-related illness
Sandoval steps down as chair of Senate Transportation Committee
SIU AD Jerry Kill steps down to take position at Virginia Tech
Featured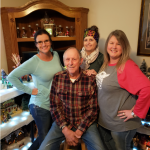 December 3, 2019
Christmas is traditionally a time for joyous celebrations, family gatherings and wide-eyed children who are enthusiastically anticipating the arrival of Santa Claus.
November 21, 2019
Lawyers for a former Illinois state employee are asking an appellate court for all of its judges to hear a case on a demand for a refund of union fees the U.S. Supreme Court said the employee was unconstitutionally forced to pay.
November 21, 2019
Illinois farmers are still trying to fight the weather to get their crops out of the ground in what's looking to be one of the most challenging years in recent memory.
Featured News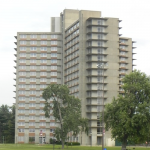 March 14, 2018 By Jim Muir Leave a Comment
CARBONDALE – SIU Carbondale will bring students together in residence halls on the west side of campus this fall in order to increase student engagement, according to SIU Chancellor Carlo Montemago.
Latest in Sports
CARBONDALE — Normally you can't talk about No. 1 North Dakota State without mentioning its defense. Its last two head coaches, who both won multiple FCS national championships, were former defensive coordinators, and current leader Matt Entz was the defensive coordinator on last year's team that won it all.
The Cardinals added three minor leaguers and designated veteran reliever Dominic Leone for assignment Wednesday as they placed their 40-man winter roster at 40 players a couple of weeks or so ahead of the winter meetings.
November 20, 2019
SCOTTSDALE, Ariz. — When it comes to the Cardinals' description of an early-offseason approach that is not as singularly focused as previous winters — straight talk, no chaser — the annual General Manager Meetings offered a chance to do some comparative shopping because of the one thing agents and teams all shared for a few days.
November 20, 2019
I still remember watching Colin Kaepernick play in the Kraft Bowl which solidified him as the greatest player in the history of the University of Nevada football. His playing style was captivating, as he became the only player in NCAA history to pass for over 10,000 yards and rush for over 4,000 yards in their college career
Breaking News
November 21, 2019
On November 17, 2019 at approximately 2:35 a.m., Benton Police responded to a traffic crash at the intersection of East Main and McLeansboro Street.