Latest
Com-Ed Four trial continues
Microsoft lays off 10,000 workers, 5 percent of workforce
Illinois State Rifle Association files federal lawsuit against Pritzker's gun ban
Featured
March 18, 2023
(The Center Square) – The so-called ComEd Four trial continues Monday with more phone-recorded evidence expected to show the inner workings of what federal prosecutors call "Madigan Enterprise."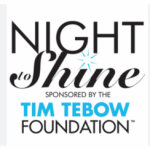 February 11, 2023
Beaming smiles, off-the-charts excitement, a few tears of joy and a heaping-helping of love were proudly on display Friday night when Immanuel Baptist Church, in Benton, hosted the annual "Night to Shine" event.
February 10, 2023
Newly released reports from the Illinois Department of Human Services' watchdog office reveal shocking instances of cruelty, abuse and poor care of patients who have mental illnesses and developmental disabilities at a state-run facility in rural southern Illinois.
Featured News
February 10, 2023 By Jim Muir Leave a Comment
Despite MSNBC treating Biden's State of the Union address like the royal wedding, you probably didn't watch it. But it doesn't matter because … I've got the highlights reel!
Latest in Sports
Tom Brady is calling it a career once again. This time around, it does seem as if this is the last we'll see of the seven-time Super Bowl champion. Brady proclaimed that he'll be stepping away from the game after 23 seasons on Wednesday a few weeks following Tampa Bay's playoff loss to the Dallas Cowboys to wrap up Super Wild Card Weekend.
We're now into the NFL final four, and by the end of this weekend we'll know what the Super Bowl LVII matchup in Arizona will be.We're now into the NFL final four, and by the end of this weekend we'll know what the Super Bowl LVII matchup in Arizona will be.
January 27, 2023
Longtime college basketball analyst Billy Packer has died, his family announced Thursday night. Packer, 82, spent 34 years on Final Four broadcast teams, 27 of them with CBS as its Emmy award-winning college basketball analyst before his last Final Four in 2008.
January 27, 2023
CARBONDALE, Ill. – The Southern Illinois men's basketball program will play in front of a national television audience for the fourth time this season with ESPNU picking up the Drake and SIU game on February 11 in Des Moines. The game will tip off at 1 p.m. CT inside the Knapp Center.
Breaking News
February 10, 2023
On February 4th, 2023 at approximately 9:45 p.m. Benton Police conducted a traffic stop at the intersection of Joplin and Grand Street. Through investigation, police arrested Devin L. Eubanks, age 26, of Sesser for driving while license suspended.
February 10, 2023
Lawyers for R. Kelly early Friday asked a federal judge in Chicago to sentence the disgraced R&B singer to about 11 years in prison for his conviction last year for repeatedly sexually abusing his teenage goddaughter and others on videotape decades ago.
February 10, 2023
SPRINGFIELD — Gov. J.B. Pritzker's second-term legislative agenda will kick off in earnest next week as he proposes his fifth annual state budget to lawmakers in the General Assembly.
January 27, 2023
Social media has significantly changed politics and journalism, says an analyst from the University of North Carolina
January 27, 2023
Larry Vancil, 74, of Du Quoin, was sentenced by Perry County Circuit Court Judge James W. Campanella on Wednesday to four years in prison after pleading guilty to aggravated criminal sexual abuse, a Class 2 felony.
January 27, 2023
WASHINGTON (AP) — The National Archives has asked former U.S. presidents and vice presidents to recheck their personal records for any classified documents following the news that President Joe Biden and former Vice President Mike Pence had such documents in their possession.