Latest
Old King Coal - May 7-9, 2020 - West Frankfort
Sandoval pleads guilty, will cooperate with feds
New cannabis law in Illinois becomes effective on January 1
Featured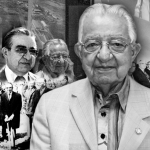 March 25, 2020
INA, Ill. — His name is adorned on the Administration Building at Rend Lake College, but his legacy lives throughout institutions across Illinois as "the man who has done more for community colleges of the state than any other."
March 16, 2020
Benton, IL – The U.S. Army Corps of Engineers (USACE) St. Louis District will close all visitor centers, museums, beaches and project offices to the public beginning tomorrow while day use areas and boat ramps will remain open and available.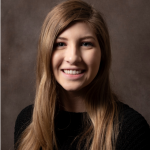 March 2, 2020
INA, Ill. — Due to their high academic achievement, a pair of Rend Lake College students have been selected as Phi Theta Kappa (PTK) All-USA nominees.
Featured News
February 27, 2020 By Jim Muir Leave a Comment
For the past few decades, people have chastised dozens of Republican presidential candidates for shooting themselves in both feet in front of national TV audiences during notoriously bad primary debates. By the end of the last conflict, those left standing have made such fools out of themselves, their own party is embarrassed.
Latest in Sports
CARBONDALE — The SIU football team announced its largely regional 2020 schedule on Monday
CARBONDALE, Ill. – The Indiana State men's basketball team shot a blistering 57.4% from the field to ruin SIU's Senior Night, 79-68, on Wednesday night at Banterra Center.
February 27, 2020
With an 89-82 loss to Lake Land College tonight, the Rend Lake Lady Warriors finished the regular season 16-14 overall and 12-6 in the Great Rivers Athletic Conference.
February 25, 2020
GOREVILLE — The field of the eight-team Class 1A Crab Orchard Regional was whittled down to six after top-seeded Goreville and No. 7 seed Meridian both posted wins Monday night
Breaking News
February 27, 2020
INA, Ill. — Rend Lake College machining students will have new equipment to work with thanks to a generous donation from an area business.
February 26, 2020
Democratic Rep. Debbie Dingell of Michigan called the fiery debate in South Carolina overnight a "disgrace" and chided the Democratic candidates for trying to destroy each other rather than debate the issues.
February 26, 2020
INA, Ill. — Students and businesses from around the region got a firsthand look at how apprenticeships benefit the local workforce Wednesday at Rend Lake College.
February 26, 2020
Rod Blagojevich was famously convicted of an array of brazen corruption schemes as governor, but in a cramped administrative hearing room on Tuesday he was accused of something else.
February 25, 2020
INA, Ill. — Plans to expand and enhance the Learning Resource Center at Rend Lake College are well underway.
February 25, 2020
INA, Ill. — Opportunities are endless at Rend Lake College, especially for those looking for a fresh start. And the chance to build upon your skills or choose a new career path is fast approaching.