Latest
Former state Sen. Pam Althoff will head up Illinois Medical Cannabis Alliance
J.B. Pritzker sworn in as 43rd governor of Illinois
Governor-elect J.B. Pritzker to be sworn in on Monday
Featured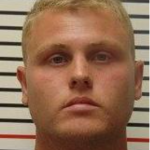 January 23, 2019
MURPHYSBORO — The state prosecutors who sought to convict Gaege Bethune in the 2014 death of Southern Illinois University student Pravin Varughese have dismissed the charges against him.
January 23, 2019
Gov. J.B. Pritzker signed an executive order Wednesday to join the U.S. Climate Alliance to get all of the state's energy from renewable sources by 2050, but a critic said the plan will lead to higher utility prices for consumers rather than reversing climate change.
January 23, 2019
Recently retired Republican state Sen. Pam Althoff voted against medical marijuana back in 2009, but she voted for the idea just four years later, and she voted to make pot possession a civil fine in Illinois.
Featured News
January 23, 2019 By Jim Muir Leave a Comment
House Speaker Nancy Pelosi is doing the unthinkable: She's denying President Donald Trump the forum to verbally deliver the State of the Union address. The far left is cheering. For them, the move confirms that they selected the right speaker by once again entrusting Pelosi.
Latest in Sports
Tyler Smithpeters traded in his maroon and white jersey for a light blue dress shirt Wednesday night at Rend Lake College.
CARBONDALE — Armon Fletcher's return has not boosted SIU's men's basketball team as much as it had hoped.
January 16, 2019
NORMAL, Ill. – The Southern Illinois men's basketball team rallied from a 16-point second-half deficit to take the lead, but Illinois State's Phil Fayne hit one of two free throws with 5.7 seconds remaining to give the Redbirds a 59-58 win over SIU on Tuesday night at Redbird Arena.
January 15, 2019
INA, Ill. – High school athletes can sign up now for a spot at Rend Lake College's Fourth Annual Softball Pre-Season Prospect Clinic at the Rec Center. The clinic will begin with registration at 7 a.m. and instruction at 8 a.m. Saturday, Feb. 13, 2019.
Breaking News
January 16, 2019
The Illinois Innocence Project at the University of Illinois Springfield has announced that Grover Thompson, who was wrongfully convicted in 1981 and died in prison in 1996, has received executive clemency based on actual innocence by former Gov. Bruce Rauner.
January 15, 2019
On his way out, the Republican governor made another push for reducing property taxes and other reforms.
January 15, 2019
State officials announced Friday that Illinois residents who rely on federal food assistance will continue to get those benefits through February despite the partial government shutdown.
January 15, 2019
INA, Ill. – February might be short on days, but it's not short on options when it comes to learning opportunities provided by the Rend Lake College Community and Corporate Education Department.
January 15, 2019
CHICAGO (AP) — A judge has imposed an 84-year prison sentence on a Chicago man who fatally shot a 15-year-old honor student a week after she performed at President Barack Obama's 2013 inauguration festivities.
January 15, 2019
A Wisconsin man accused of abducting 13-year-old Jayme Closs and holding her captive for three months made up his mind to take her when he spotted the teenager getting on a school bus near her home, authorities said Monday.