'It's not what you are that is holding you back, it's what you think you're not.'
Today is the day for many when 'resolutions' turn into 'reality.' It's the day when planning for life changes require us to either start a new action or end a harmful one.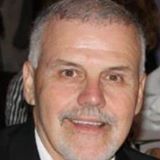 The biggest problem many people will face can be found in a familiar old saying that says: 'The devil is in the details.' How many times have you had a solid plan and positive thoughts about embarking on a new journey in life, a new direction and course and immediately doubt and fear took over and your ideas and dreams were tossed to the side? If you're like most people, me included, this has happened often.
When I read today's quote I thought of a phrase I heard recently that said: 'Make sure your own worst enemy doesn't live between your ears.'
Because it's 'that' voice in your head that says you're not good enough, smart enough, gifted enough, talented enough — you fill in the word in front of 'enough' – that keeps all of us from being the best person we can be. That voice keeps people from reaching out to God and it keeps people in dead-end jobs, harmful relationships and dozens of other life-traps. It's the voice that has defeated countless New Year's resolutions!
Be strong, don't let doubt and fear set up residence between your ears … because just like today's gem states: 'It's not what you are that is holding you back, it's what you think you're not.'
God's blessings to you on this day and my prayer is that we stay strong, move forward and tell the voice that says 'you can't' to be quiet. Have a fabulous Monday and a blessed day!