Lowell "Bud" Cook, 87, of Benton, IL passed away Monday evening March 1, 2021 at Deaconess Midtown Hospital in Evansville, Indiana.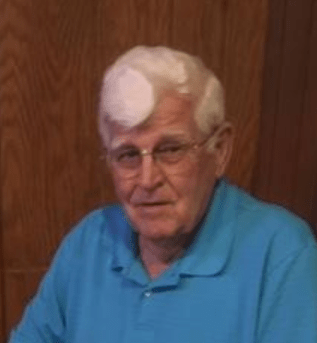 Mr. Cook was born on September 16, 1933 in Whittington, IL the son of Alva and Pearl (House) Cook.
Bud was a farmer for many years and also worked for many years selling farm and livestock equipment. In later years he mowed Crab Orchard Golf Course & worked at the Wooly Wash in Marion. He enjoyed drinking coffee, square dancing and socializing with his friends.
Mr. Cook is survived by his: Pam Minor, and husband Mark, of Ewing, IL, Gary Cook, and wife Doris, of Benton, IL and Kristi Picklesimer, and husband Ward, of Ewing, IL; grandchildren Brian Minor, and wife April, Nathan Minor, and wife Amy, Emily Skibo, and husband Ryan, Erin McCommons, and husband Casey, Elizabeth Roberts, and husband Rex, Amy Cook, Amber Brayfield, and husband Billy, Craig Cook, and wife Emilee, Josh Picklesimer, Bryden Picklesimer and Jaron Picklesimer; several great-grandchildren; a brother Bobby Joe Cook, and wife Janet; special friend Carol and one step-daughter Tracy.
Mr. Cook was preceded in death by his parents, sisters, Louise Kramer, Mary Lou Kramer, Elaine Lucini and Peggy Womble and by a great-granddaughter, Sienna Faith Skibo.
Graveside funeral services will be held at 2 p.m. on Thursday, March 4, 2021 at the Shiloh Cemetery in Whittington. with Pastor Richard Lance officiating. Burial will follow. There will be No Visitation, those attending the service are requested to meet at the cemetery.
For more information or to send online condolences please visit www.mortonjohnstonfuneralhome.com