Martin Howard Buchanan, 87, of Valier, passed away on January 19, 2021 at Memorial Hospital of Carbondale.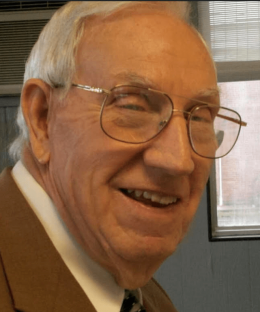 He was born on October 18, 1933 in Valier, IL to Martin J. and Isabel (Haywood) Buchanan. He married Phyllis (McDonald) Buchanan on June 27, 1958.
He is survived by his wife Phyllis Buchanan of Valier; one sister Elizabeth (Bill) Whittington of Valier; brother-in-law Bill Gulley of Valier; sister-in-law Joyce Pearce of Marion; nieces and nephews Mike (Lisa) Gulley, Dwayne (Laurie) Whittington, Penny Davis, Scott (Jennifer) Pearce, Joe (Sally) Pearce, Cindy (Art) McDonald and John (Angie) McDonald.
He was the Mayor of Valier for 54 years, he was also a Deacon of the Valier First Baptist church and served in the United States Air Force for four years.
Because of the concerns about the spread of the covid-19 virus, a memorial service will be held at a later date.
Gilbert Funeral Home in Christopher is handling arrangements.
For more information go to our website www.gilbertfuneralhomes.com