James Lee Hart, age 65, of Benton, passed away at 10:35 p.m. Tuesday, November 19, 2019 at the Helia Healthcare of Benton.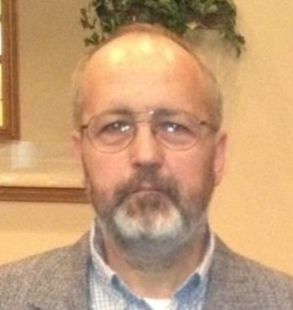 A Memorial Celebration of Life Service will be planned for a future date.
Arrangements are with the Leffler Funeral Home of Benton.
James Lee Hart was born on June 10, 1954 in Christopher, the son of James O. Hart and Loudene (Summers) Hart. He married the former Jayna De Sett on June 25, 1983, and she survives.
Jim was a retired coal miner, a member of the U.M.W.A., and a member of the SIU Alumni Association. He received a Bachelor of Science degree in Forestry in 1977, from SIU Carbondale.
He formerly attended the First Christian Church in Benton.
Jim loved to watch football. He was a St. Louis Cardinal football fan and when the Cardinals left St. Louis, he became a St. Louis Rams fan. He enjoyed going to air shows at Scott Air Force Base; but most of all he enjoyed spending time with his three grand kids.
He is survived by his loving wife of 36 years, Jayna Hart of Benton; his two children Jenna Kirkpatrick and husband Ben of Benton, Jonathan Hart of Benton; his three grandchildren: Kaylee, Max and Elijah; a sister Janice Legendre and husband Roger of Johnston City; a niece Tina Miller and husband Kevin of Johnston City; and a nephew Mathew Legendre of Johnston City.
Jim was preceded in death by his parents; maternal and paternal grandparents.
Memorial contributions may be made in memory of James Lee Hart, to the family or to Second Chance Rescue, and may be mailed to the Leffler Funeral Home, 401 East Main Street, Benton, IL 62812.
To leave online condolences to the family or to share memories of Jim, visit www.lpfuneralhome.com