Mrs. Rose Imogene (Fitzpatrick) Bushue, age 76, of Benton, passed away at 6:15 p.m. Thursday, September 21, 2023, at the Harrisburg Medical Center.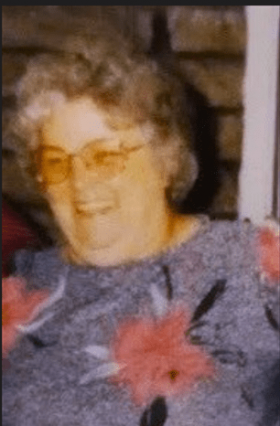 Graveside Services were held at 11:30 a.m. Wednesday, September 27, 2023, at the Masonic & Odd Fellows Cemetery of Benton, with Rev. David Fitzpatrick officiating. Private Family visitation was held at the Leffler Funeral Home of Benton.
Rose was born on April 21, 1947, in Benton, the daughter of Charles Fitzpatrick and Delie (Davis) Fitzpatrick. She married Harvey Dean Bushue on March 18, 1965, and he survives.
She was a homemaker.
Rose enjoyed to crochet, cook, bake, read her Bible and spending time with her grandkids.
Surviving is her loving husband Harvey Bushue of Benton, Illinois; two children: Charles Duane Bushue and wife Diana of Benton, Illinois, Donna Marie Bushue of Logan, Illinois; five grandchildren: Kaleb Bushue, Alicia Meyers, Chelsee Bushue, Jeremy Small, Ashley Durham; seven great-grandchildren; six brothers: Bob Fitzpatrick, Donald Fitzpatrick, Larry Fitzpatrick,
John Fitzpatrick, Rick Fitzpatrick, David Fitzpatrick; several nieces and nephews.
She was preceded in death by her parents; three sisters: Etta, Martha and Ramona; seven brothers: Bill, Jack, George, Chuck, Dennis and two infant brothers.
The family would prefer Memorial contributions may be made to the Benton Ministerial Alliance Food Pantry and will be accepted at the funeral home.
To leave online condolences to the family, or to share memories of Rose, visit www.lpfuneralhome.com