Lyman R. Sisney, 90, of Benton, IL, passed away at 7:50 p.m., on Wednesday, December 2, 2020, at Stonebridge Nursing and Rehabilitation Center, Benton, IL.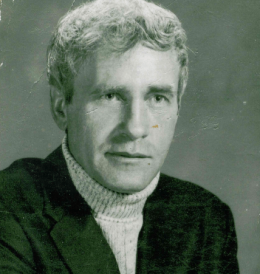 He was born on November 23, 1930, to Edward "Ed" and Goldie (Morgan) Sisney in DuQuoin, IL. On August 16, 1975, he married Anna Mogdans, and she survives.
Mr. Sisney was a United States Army Veteran, and served his country during the Korean War.
Lyman was a loving husband. He enjoyed fishing, gardening and loved his animals.
He is survived by his loving spouse of 45 years, Anna Sisney; seven children, Michelle, Mikie, Jackie, Jenny, Rebecca, Danny and Barbara; a sister, Hilda Barbar; and many grandchildren.
Lyman was preceded in death by his parents, Edward "Ed" and Goldie Sisney; and one son, Michael Sisney.
Services have been entrusted to Pate Funeral Home, 301 S. Main St., Benton, IL.
Per Lyman's wishes cremation will take place.
Online condolences can be given at www.patefh.com.