http://www.wsmv.com/story/32832633/country-music-hall-of-famer-mel-tillis-dies-at-age-85
NASHVILLE, TN (Jimmy Carter – WSMV-TV.  Please click on the link for the full story.  Here is an excerpt below.
Country Music Hall of Fame member Mel Tillis has died after a long illness. He was 85.
In a press release from Absolute Publicity, Tillis' publicist Don Murry Grubbs confirmed that Tillis died at the Munroe Regional Medical Center in Ocala, Florida after battling intestinal issue since 2016.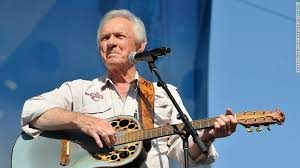 The Tillis family said they plan to announce funeral arrangements for Nashville and Florida in the upcoming days.
Tillis moved to Nashville from the Plant City, FL, area after serving in the United States Air Force as a baker.
"It seems like just yesterday that I left Florida head'n for Nashville in my '49 Mercury with a busted windshield, a pregnant wife and $29 in my pocket," Tillis is quoted on his website.