by Steve Dunford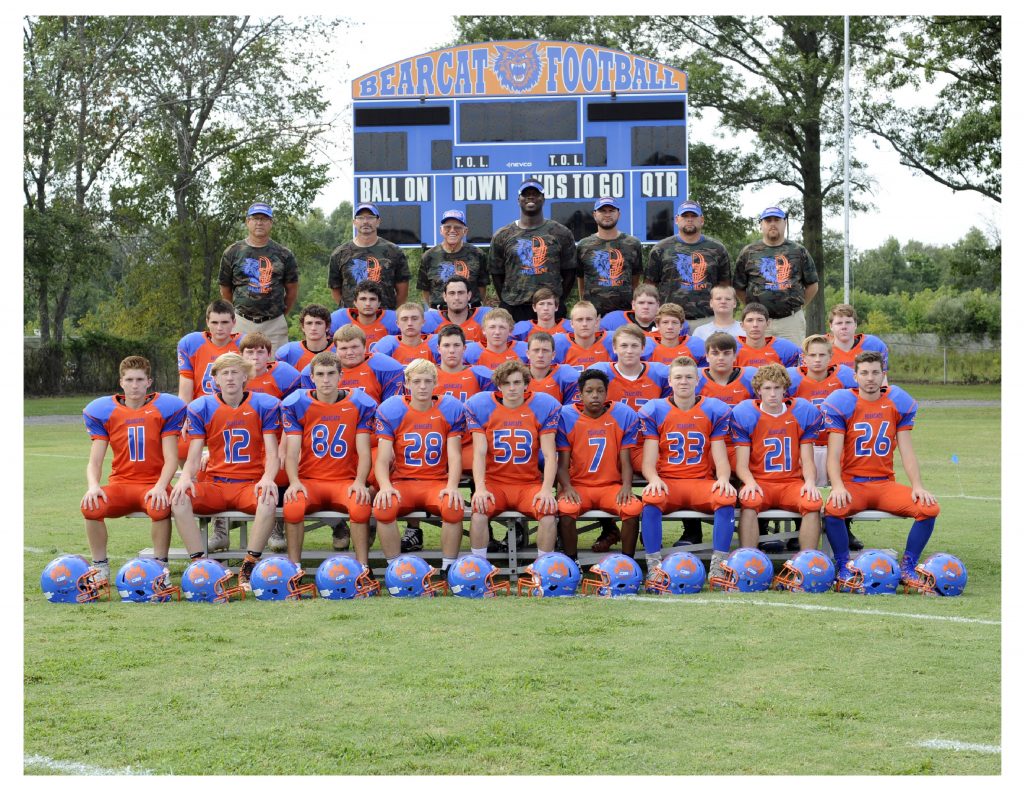 This is the first year that I have wrote these for football.  The last couple years, I have wrote these after each team loses out in the post season.
High school football is a different animal than the other sports, in which you have to qualify for the post season.
This is the second 0-9 season in a row the Bearcats have put up.  They did not have a game that did not go into running clock toward the end.
I had the opportunity to be around the program a lot last season.  In the midst of a losing season, one thing that blew me away was the fan support.  Even though there have been a shuffle in roles, the coaching staff is basically the same.

Randall Risley let me use his pictures this year but I am going to post what he said about the coaching staff.
"No matter the situation, no matter the score, all of the coaches for CZR, coached, taught and encouraged the kids. They will be better players because these coaches, even, maybe especially the gruff looking Buddy Velasco, care. Now it is up to the players to, when taught, learn and when encouraged, work. I would be happy to have a son play for these coaches."
First hand, I can attest what Randall Risley said about the coaching staff.
I remember a conversation that I had with Eldorado two weeks ago that sums up how to rebuild a program.  He was telling me about the early days when Brandon Hampton took over the program.
He said you put two or three possessions together. Then you get a win.  Then you beat a quality opponent.
I have talked to Coach Hargrove a couple of times through the season.  He always said the goal on Friday night is to increase the Football IQ.  The wins we concentrate on are on Monday Night.
I moved to West Frankfort a little over two years ago.  I caught a few games in an 0-9 season.  There was a 1-8 season the year before.  When Edwards County went in the Black Diamond, there some arm chair AD's that were calling for West Frankfort to join the Diamond.
In week 1 they went down and nearly knocked off a good A-J team down at Anna. I was at Spann Field two years ago when I heard Adam Rosho announce the losing streak was over.  The next week the Redbirds picked up a big win over Sparta.
The next week, on a windy Saturday afternoon finishing up a suspended game, the Redbirds picked up their signature win against Harrisburg.  A few weeks later I was covering a playoff football game in Canton.
Last night a young WF team was five seconds away from making another playoff appearance.
You might be reading this and say who cares about Frankfort?  This is about Christopher.
There is a very talented sophomore class from Christopher.  There is a talented freshman class at Z-R.  I hope my few words about the Redbirds will give some optimism for 2018.
Story from the Benton News
http://www.bentoneveningnews.com/sports/20171021/bearcats-drop-battle-of-the-winless-with-hamco