By Steve Dunford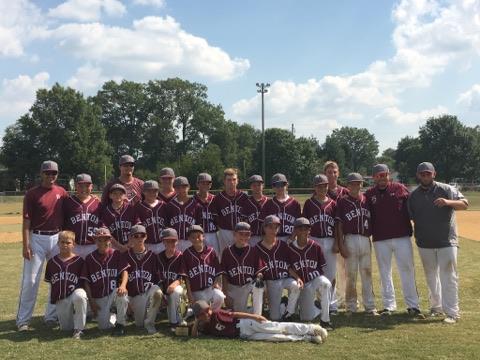 BENTON, IL-  The Benton Junior Rangers will open play against O'Fallon Carrel in the SIJHSAA Class L State Tournament in Centralia, Saturday morning at 10:00 a.m.
They advanced with a walk off victory scoring two runs in the bottom of the 7th, beating Hamilton County in the regional championship game held at McLeansboro.
Asher Wyant picked up the win in relief pitching 4 1/3 innings, allowed no earned runs, and struck out three .  Andrew Bell was the starter for Benton pitching 2 2/3 innings, allowed one earned run, and no walks.
At the plate the Rangers pounded out 11 hits on the afternoon.  They  were led by Reid Bumgarte (2-3 RBI), Chase Thomas (2-3) and Jacob Kinsman (2-4)
Picking up base hits for the Jr. Rangers were Wyant (1-4 RBI), Mason Tiefffel (1-3 RBI), Tyler Chamness (1-3), Seth Tate (1-3), and Chase Rubenacker (1-2)
Benton coach Brett Blondi  commented about the regional win and advancing to state. "That was our 3rd walk off win of the season. These kids never say quit .  I am really proud of how they have competed all year and looking forward to seeing them compete in the state tournament. Hopefully they come out and play well. " 
The Rangers enter the state tournament with a 17-3 record.  It is ironic that all the teams that advanced to state from Franklin County won by a 4-3 margin in come from behind wins.
There will be coverage on all Franklin County teams throughout the State Tournament.