COBDEN, IL. Rustle Hill Winery and the Fowler-Bonan Foundation are teaming up for an outdoor evening of fun featuring Yesteryear Tobacconists and music by the Bone Dry River Band and Friends, from 6 – 9 p.m. on Thursday May 9.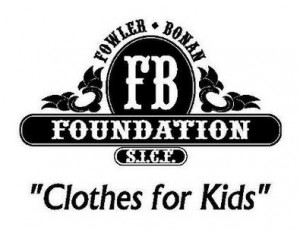 "Cigars and Guitars under the Stars", a brainchild of Rustle Hills events coordinator Teri Hammond, is one of two fundraisers for the Fowler-Bonan Foundation "Clothes for Kids" planned at the winery this year.
There is no charge to attend the event. Fowler Bonan "Clothes for Kids" representatives, including co-founders Dale Fowler and Bill Bonan, will be on hand with foundation literature, and donations to the program will be accepted.
Yesteryear Tobacconists, located on the strip in Carbondale, will be on hand. They feature pipes and pipe tobaccos, over 325 handmade cigars, imported cigarettes and hand-rolling cigarette tobaccos.
"Rustle Hill Winery is a strong supporter of the foundation, and in fact I recently joined their board of directors," Hammond said. "I know firsthand how they help children in need. We encourage everyone to come out and enjoy this event."
Drink specials will be offered, and the Rustle Hill kitchen will be open.
"We are very grateful to Rustle Hill for their steadfast support of our "Clothes for Kids" program," Fowler-Bonan Foundation board chairman Dale Fowler said. 'We encourage everyone to come out on May 9 and enjoy the evening."
The Winery also announced that its 4rd annual "Pick of the Vine" event of would be held on Sunday September 22, with proceeds of that event also going to the Fowler-Bonan Foundation.
Rustle Hill Winery is located at 8595 US Highway 51 N in Cobden (eight miles south of Carbondale and eight miles north of Anna). Visit www.RustleHillWinery.com or call 618-893-2700 for more information.
The Fowler-Bonan Foundation provides new clothing and shoes for underprivileged school children, and annually assists hundreds of children in eleven southern Illinois counties. The Foundation is a 501 (c) (3) non-profit organization, thus donations to the foundation are tax-deductible. The foundation's phone number is 618-231-3904, and its mailing address is PO Box 848 in Harrisburg. They can be found on the web at www.FowlerBonanFoundation.com or on Facebook.
*End*
For More Information About this Press Release Please Contact:
Kerry G. Camp, Executive Director, Fowler – Bonan Board of Directors
Phone: 618-841-8482 Kerry.Camp@yahoo.com