Staff Report
A Christopher High School teacher is in custody at the Franklin County Jail after being charged with aggravated DUI early Sunday morning following a traffic stop in northern rural Franklin County.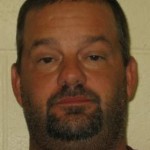 Gary Gischer, 45, of Benton, was stopped by Ewing Police for a lane violation and subsequently charged with driving under the influence of alcohol.  Gischer was processed at the county jail at 2:39 a.m. and according to Sheriff Don Jones was still in custody at midday Tuesday.  Gischer, a former boy's basketball coach at Christopher High School, is being held on $10,000 bond, which would require $1,000 cash bail for release.
Franklin County State's Attorney Evan Owens would not comment on the arrest but did say the investigation is ongoing and that additional charges are possible.  Owens said that Gischer was cited for the enhanced charge of aggravated DUI because this is his third arrest for driving under the influence.  Under Illinois statute a third DUI offense is a Class 2 felony which carries a sentencing range upon conviction of three to seven years in prison to probation.
Christopher Unit School District Superintendent Richard Towers issued a prepared statement regarding the arrest.
"The administration is aware that Gary Gischer has been arrested and is currently in jail.  Once Mr. Gischer is released from jail, the district will review available information and will proceed in accordance with applicable policies and laws.  District policy calls for a notification of an employee prior to any district-administered disciplinary action.  We are continuing to follow and review this situation."