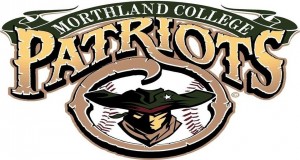 The Morthland College Patriots men's basketball team will play the school's first-ever home game tonight at 9:30 p.m. at Max Morris Gymnasium in West Frankfort.
The game is part of the four-team Doctors Classic exhibition tournament being held in West Frankfort this weekend. Here's the full tournament schedule:
Friday, Nov. 16
7:30 p.m. – McKendree JV vs. Webster JV
9:30 p.m. – Morthland vs. Greenville JV
Saturday, Nov. 17
6 p.m. – Greenville JV vs. McKendree JV
8 p.m. – Morthland vs. Webster JV
Admission is free for Morthland College students, faculty and staff, and $5 for the public.
Area doctors Dr. Kent Herron, Dr. Tim Morthland, Dr. Dennon W. Davis, Dr. Norman Chiou, Dr. Rodney Herrin and Dr. Don Griffin are sponsoring the tournament.