It seems like we have another rainy Sunday ahead of us.  The high today will be around 60 degrees with the low in the upper 40's.
We will have a pleasant Monday through Wednesday with high around 50 degrees with the lows in the 30's.
It will be cooler the rest of the week with highs in the upper 30's with lows in the mid twenties.
Over night there has been massive tornado destruction in the Southeastern coastal states of the US.  The storm prediction center rarely issues a high risk for severe weather.  This is displayed below in the following graphic from KFVS-12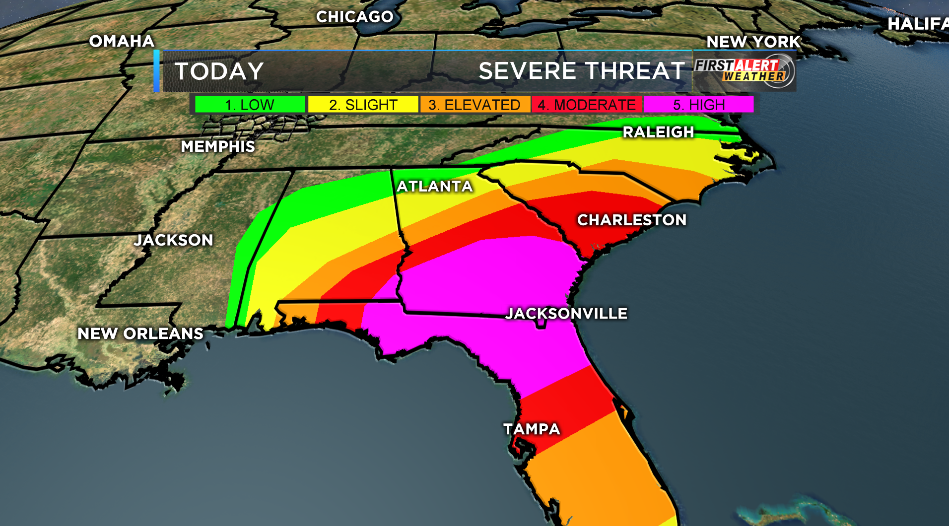 Dr Greg Forbes of The Weather Channel has several ares in the Southeastern part of the United States with a TORCON of nine, which means there is a 90% chance of a tornado within a 50 mile area.  Here is the areas in the following graphic.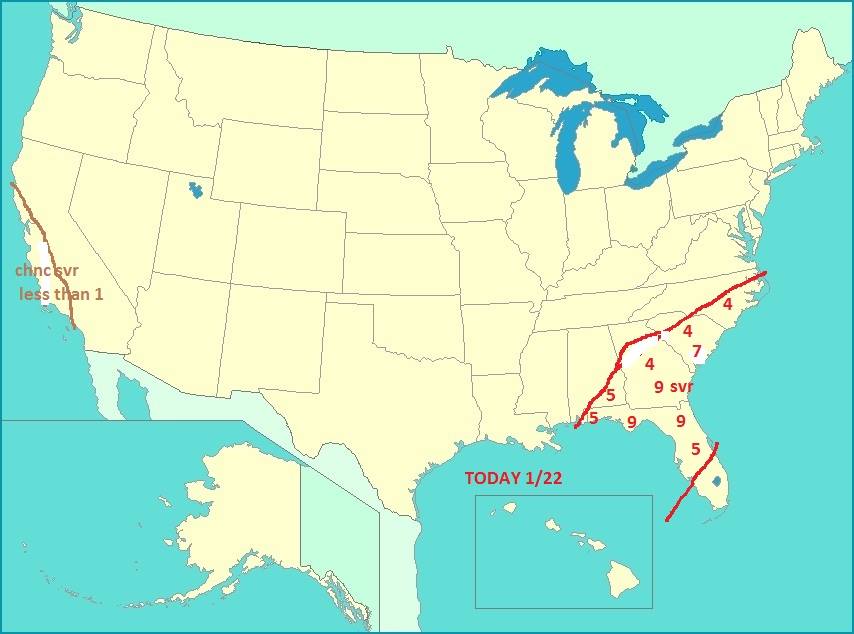 Remember this region in your prayers during a day that shapes up to be very volatile.