By Steve Dunford 
ZEIGLER – In a battle of two Franklin County teams vying for the right to play in the Championship game.  The Red Devils received a first round bye in the tournament.  In the old regional system, they are the top seed.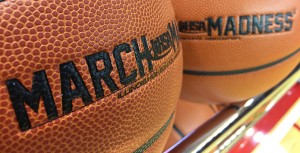 Thompsonville won in the quarterfinals by defeating Elverado 58-38, ironically, another team that had 18 wins on the season.
T'ville and S-V's records might be identical,  there is a huge difference in playing in the BDC West vs. the GEC.
What Pete Gordon will come out in tonight defensively, I am mixed.  The Tigers defended the perimeter against NCOE well playing man to man, and did as well also playing a 2-3 zone.  I say they will come out in a 2-3 and if Tyler Winchester hits a couple bombs, they will go back man to man.
I don't think I remember any Shane Garner coached team playing a zone.  I look for them to press tonight, especially on made baskets.
Here is how I think both teams will match up.
Preston Launius – Corbin Fitch
Lukas Gunter – Tyson Kessler
Joshua Gunter – Peyton Roberts
Tyler Winchester – Reed Raubach
Addison Page – Anthony Darge
There have the potential to be a couple of mismatches in there.
Bench wise the edge is to Sesser-Valier.  They have, by far the deepest bench in Southern Illinois.   I would put T'ville around three or four in 1A.   I can see Peyton Rock causing the Tigers a world of trouble.
Tempo is going to be the key to this one.  If the game gets in the 70's, I would say Sesser-Valier is the 20 point favorites.   If it is a 20 point game it would not be 50-30.
A lot of pundits say the first few minutes of the first quarter is the key to the game.
Thompsonville can play McLeansboro ball and they can play it well.  If it is in the 40's it means Thompsonville is in striking distance.  If it is low scoring, I would have to go with the Devils as the favorites still, but could be in a little hot water.
Its going to be a good one, and I am going to love telling you about it.