By Steve Dunford 
WEST FRANKFORT – The new Dollar General in West Frankfort, opened its doors at 4:00 p.m. Sunday.  It is across for the former Dairy Queen.
The store layout is similar to the new stores on East Main in Benton ,and in Thompsonville.
I was asked the question today, Can West Frankfort support two DG's?  The answer is yes.  Benton has two and they always have  traffic flow.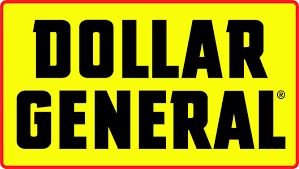 Dollar General has found their niche in the market in neighborhood stores, and small towns such as T'ville
Sunday's opening makes the eighth store in Franklin County.  I am hearing rumblings that number can increase.
I will be calling the corporate public relations office soon to try to confirm this.  I will also try to get some info on the brand new store.
Not being able to drive, I am to have a store a few blocks from me that I can pick up essentials.  There are very few people that drive in the apartment building I live in.  It would be a convenience.
The inside is very modern and sleek.  There is still some infrastructure details that need to be taken care of.
As there will be some losing their retail jobs at K-Mart, there will be some replaced at this opening.
This is something that is desperately needed at the east side of town.