Thomas "Tom" Dean Witges, 60, of Albers, IL (formerly of Sesser, IL) passed away on Thursday September 16, 2021 at his home.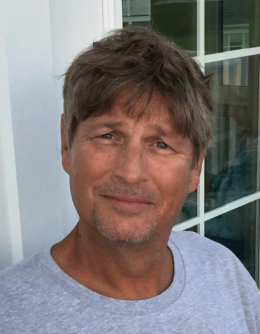 He was born on March 15, 1961 in Franklin Co., IL to Leonard Arthur and Isabell (Czerwinski) Witges. He married Lisa (Dublo) Witges on December 15, 2006.
He is survived by his wife Lisa Witges of Albers; two sisters Sandra Kinion of Florida and Diann (Tom) Reed of Springfield; one Brother Joe Witges of Sesser; sister-in-law Sheila Lappin; brother-in-law Jeff (Leeda) Dublo; nephews Zachary Witges, Jacob (Meghan) Witges and Jeffrey Dublo; nieces Ashton Lappin, Madyson Dublo and Morgan Dublo; great niece and nephew Makinlee Witges and August Witges.
He was preceded in death by his parents and a special friend of his sister Sandra, Wayne Bradford.
Tom loved to do woodworking, fish and hunt, especially with his nieces and nephews. He had worked at Waltonville Grain Elevator and then worked at Continental Tire, where he retired on March 1, 2011 after 30 years of service.
Funeral service for Tom will be on Friday September 24, 2021 at 11 a.m. at the Brayfield-Gilbert Funeral Home in Sesser with Mark Kabot officiating. Visitation will be on Thursday September 23, 2021 from 5 p.m. until 8 p.m. at the funeral home. Burial will be at Maple Hill Cemetery in Sesser.
In lieu of flowers donations can be made to the St Judes Children's Research Hospital, Shriners Children's Hospital and Siteman Cancer Center. Envelopes will be available at the funeral home.
For more information go to our website www.gilbertfuneralhomes.com