BEATRICE SHARPTON COTTLE, 89, of Benton passed away Saturday afternoon, Oct. 17, 2020 at the Deaconess Hospital in Evansville, IN.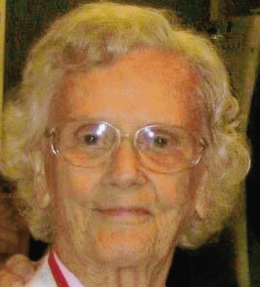 She was born in Cullman County, Alabama on July 10, 1931, the daughter of Oliver Richard & Bertha (McCurdy) Sharpton.
She married James H. Cottle on June 11, 1955 in Cullman, AL.
Mrs. Cottle was a graduate of Cullman High School, and then attended Trevecca College in Nashville, TN, and attained her Bachelor's Degree in Education. She was a Schoolteacher for many years, but her greatest and most rewarding achievement was being a faithful and supportive Pastor's wife.
Mrs. Cottle is survived by her:
Husband: Rev. James H. Cottle of Benton, IL
Son: Jim Cottle & wife Kerri of Benton, IL
Grandson: Brad Cottle of Benton, IL
Granddaughter: Bethany Cottle of Benton, IL
3 Great-Grandchildren: Braxton Cottle, Kalib & Addie Mayberry
1 Sister: Mary Ruth Guthrie & husband Edwin of Logan, AL
3 Brothers: Edwin Sharpton of Logan, AL
Billy Sharpton of Crane Hill, AL
Harold Sharpton & wife Diane of Cullman, AL
Several Nieces & Nephews
Mrs. Cottle was preceded in death by her Parents, by a Daughter-Debbie Cottle, by a Sister-Mavis Sharpton and by a Sister-in-law-Peggy Sharpton.
Visitation will be held from 6 to 8 P.M. WEDNESDAY, October 21st at the First Church of The Nazarene in Benton, IL
Funeral Services will be held at 1:00 P.M. Friday, Oct. 23rd at the Moss Funeral Home in Cullman, with a
Visitation from 12 Noon until the funeral hour at the funeral home. Burial will be in the Public Cemetery of Cullman, AL.
At the Visitation on Wednesday evening, due to local health requirements, there will be a limit of 50 people in the Church at one time, and masks are recommended to be worn by those in attendance.
For more information or to send online condolences please visit www.mortonjohnstonfuneralhome.com