By Jim Muir
A local Benton business is taking an innovative approach to a national plan handed down by its parent company.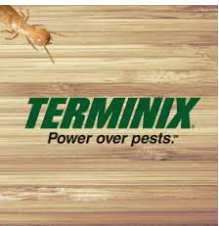 Eric Haney, branch manager for Terminix, located on Industrial Park Road on Benton's northeast side, said he recently received word from his superiors that Tuesday October 1, 2019 had been designated as a 'clean up-spruce up' day for all Terminix outlets nationwide. Haney said managers were told that the day was designated to make sure all properties and vehicles are in top-notch shape.
That's when the wheels started turning for Haney and he came up with a unique approach for the special day.
"We pride ourselves daily in keeping our facility and our vehicles looking good," Haney said. "So we decided it would be a great opportunity for us to give back to the community that supports us."
Haney said an afternoon of activities are planned that includes Terminix employees hosting a donation-based car wash where all proceeds will go to the Benton Ministerial Alliance Food Pantry. This past summer the Food Pantry served more than 5,000 meals to area children, many who are vulnerable during the summer months because they depend on free lunches when school is in session.
"This is a great team-building exercise for my team," said Haney. "And it's also a wonderful opportunity for us to help our community and give back and show that we have a genuine interest in what happens here. We would encourage local residents to bring their vehicle to Terminix and let us take it from there. They can help a great cause and drive away in a clean, shiny car."
Haney said Uncle Joe's Barbeque will also be providing a meal for employees from 12 noon to 1 p.m. and said the first 20 people in line to get a car wash will also get a free lunch.
"We're excited about the opportunity to help the community with this project," said Haney. "We are hoping for a great response."