By Katie Sandusky 
FAIRFIELD – The Lady Vols returned back to action today at Frontier College in Fairfield Illinois.  Game one had Sydney Levan on the mound. She allowed 2 runs on 4 hits in seven innings.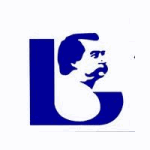 The Vols bats came alive in the 5th inning with back to back homeruns by Taja Dedecker and Lynnsay Wilson. Mikayla Chamness added 3 doubles of her own to help with the cause. Lexi Childers and a Taylor Rogers each chipped in two hits a piece.  Winning game one 9-2.
Bailey Anderson took the mound in game 2 for the Vols. Anderson gave up only 1 hit through 3 solid innings not allowing a run and picking up the win.  Alyssa Wright entered in relief and gave up two runs in her two innings of work.
Coach Orsburn-Siefert was very pleased with her pitching staff today with everyone contributing.
On the offensive side in game two, Lexi Childers lead the way by going 4-4, 3 RBI, and a stolen base. Taja Dedecker racked up a double and a total of 7 RBI's on the day.  Lynnsay Wilson added two hits and 4 RBI in game two as well as Mikayla Chamness tallying another double and single in game two.  Ally Vaughn scattered two hits with 2'RBI in game two. Winning game two 16-2 in 5 innings.
Coach Orsburn-Siefert stated that she was pleased with the offensive production throughout the entire line up 1-9.  She believes her young team is beginning to compete better and just hopes Mother Nature begins to cooperate so the team and continue to "gel"!  She states that they are fun to watch when they are focused and that just comes with playing time.