By John Lock – siusalukis.com
JONESBORO, Ark. – The Southern Illinois baseball team scored five runs in the ninth inning to take a brief 8-7 lead, but Arkansas State tied the game in the ninth and won it in the 11th to end Southern's five-game winning streak.
"We didn't play well most of the night, but we battled," SIU head coach Ken Henderson said. "We had a big ninth inning to give ourselves a chance; but at the end of the day, we just made too many mistakes."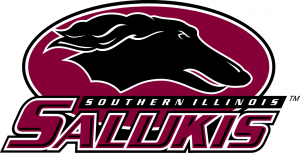 SIU (8-9) and Arkansas State (8-5) each committed four errors in the game. Southern scored an unearned run in the first inning, then committed two errors in the second inning to hand Arkansas State three unearned runs. The first earned run of the game wasn't scored until the sixth inning.
"We have to learn to play on grass," Henderson said. "We play on turf every day at home, and it seems like we can't play defense on grass. That's something we have to clean up."
A-State took a 4-1 lead into the seventh before SIU got two runs back to make it 4-3, but the Red Wolves answered with a three-run bottom half to extend the lead to 7-3.
The Salukis mounted a furious rally in the ninth. Austin Ulick drew a walk, and J.T. Weber followed with a home run to bring SIU within 7-5. Nikola Vasic reached on an error, and Addison Fugitt drew a walk to bring the go-ahead run to the plate. Connor Kopach blasted a three-run shot to left field to give SIU the lead.
But Arkansas State tied the game in the ninth without the benefit of a hit. The Red Wolves drew back-to-back walks to open the inning, then bunted them into scoring position. With the winning run on second base, SIU played the infield back, and A-State tied the game with an RBI groundout.
"Our bench was tremendous," Henderson said. "We truly thought we were going to score and get it done, and we did. We just have to finish."
SIU struck out 13 times in the game, four of which were in the two extra innings.
"We made mistakes on defense, and we made some mistakes base running, but the biggest thing was striking out 13 times," Henderson said. "You don't give yourself a chance to get on base. We worked on that yesterday more than anything, and we talked about it. That's the biggest disappointment from the game."
SIU pitched a bullpen game, so starter Brad Harrison pitched only two innings. His scoreless inning streak was snapped at 19 innings, but the three runs were unearned and he lowered his season ERA to 1.12. Dylan Givensrelieved Harrison and threw 3.2 good innings, allowing just one run and striking out three.
Henry Boeckmann pitched a scoreless eighth inning with two strikeouts. Freshman Trey McDaniel worked through the heart of Arkansas State's order in the 10th to extend the game to the 11th inning before taking the loss in the 11th. In the game, SIU pitching stranded 12 A-State base runners.
Southern's offense stole six bases in the game. Connor Kopach was 2-for-5 with three RBIs. Addison Fugitt went 1-for-4 with two walks. Ulick and Weber, who both came off the bench, combined to go 2-for-3 with three walks and three runs scored.
SIU welcomes No. 24 Illinois to Itchy Jones Stadium for a three-game series this weekend. Friday's first pitch for the series opener is scheduled for 4 p.m.
BOX SCORE 
http://siusalukis.com/boxscore.aspx?path=baseball&id=8062