ST. LOUIS – Southern Illinois baseball pitcher Brad Harrison and outfielder Alex Lyon swept weekly awards from the Missouri Valley Conference, the league announced Monday. Harrison was the league's Pitcher of the Week for a second-straight week, and Lyon was the Valley's Player of the Week.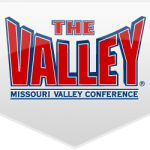 Harrison allowed only one infield single in eight shutout innings at Southeast Missouri on Tuesday night. Remarkably, Harrison allowed only one ball to leave the infield all game, a third-inning fly out to left field. After SEMO's leadoff hitter reached on an infield single, Harrison essentially pitched a perfect game the rest of the way—SEMO's only other base runner reached on a dropped third strike. For the game, Harrison piled up a career-high 13 strikeouts and did not walk a batter. He extended his active scoreless streak to 18 innings. For good measure, Harrison also added an RBI single in SIU's 10-4 win over Northern Illinois on Saturday.
Lyon hit .625 with two doubles, a triple, four stolen bases, and 10 RBIs in SIU's 5-0 week. Lyon posted an .875 slugging percentage for the week and a .632 on-base percentage. Lyon had at least two hits in every game. He went 3-for-4 with 5 RBIs at Murray State, and he went 3-for-4 with 3 RBIs and three stolen bases on the series finale vs. Northern Illinois. Lyon entered the week hitting .375 and still managed to raise his season batting average nearly 75 points to .446, which now leads the MVC.
SIU swept both awards in the same week for the first time since 2005, when Southern swept the awards twice.
Southern Illinois travels to Arkansas State on Tuesday, and the Salukis host nationally ranked Illinois this weekend at Itchy Jones Stadium.