SPRINGFIELD –Illinois Democratic candidates for governor say it's time for the state to legalize recreational marijuana, while Republican candidates oppose the idea.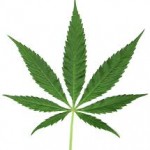 Nine states and Washington, D.C, have already legalized recreational marijuana. Democrats seeking their party's nomination for governor say it's time the state follow suit, arguing the move would bring in needed revenue and would be a major step toward criminal justice reform.
The candidates in the March 20 primary are Sen. Daniel Biss, businessman Chris Kennedy, billionaire J.B. Pritzker, educator Bob Daiber, activist Tio Hardiman and physician Robert Marshall.
Please click on the link for the full story from Sarah Zimmerman of  the St. Louis Post Dispatch
http://www.stltoday.com/news/local/illinois/illinois-governor-candidates-at-odds-on-marijuana-use/article_4af6c9a7-aacf-57b8-9569-301b36bc042f.html?utm_content=bufferc0d71&utm_medium=social&utm_source=facebook.com&utm_campaign=LEEDCC