From the Illinois Department of Transportation 
JACKSONVILLE – The Illinois Department of Transportation employee who was part of a crew patching potholes on Morton Avenue in Jacksonville when he was struck by another vehicle is in critical condition at a local hospital.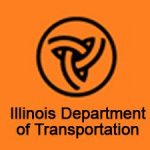 We continue to cooperate with Illinois State Police in their investigation.
Yesterday's tragic incident is yet another sad, unfortunate reminder of the dangers of working and traveling in work zones. We strongly urge the public to remain alert at all times, avoid distractions, slow down and proceed with extreme caution when approaching workers out in the field. In Illinois, motorists are required to change lanes, if possible, and provide extra distance between them and workers, first responders and disabled vehicles. It's the law.