INA – Over 150 students from 10 area high schools competed in the 2018 Worldwide Youth in Science and Engineering (WYSE) Academic Challenge Regional in the last two weeks. Eight of the schools met on Rend Lake College's campus on Wednesday, Feb. 7 to participate; however, due to weather, two other schools held make-up events on later dates.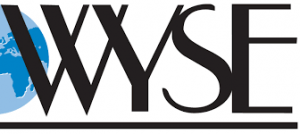 During the WYSE Academic Challenge, schools with similar enrollment compete against one another in divisions. Christopher High School, Wayne City High School, Zeigler-Royalton High School, Sesser-Valier High School, Waltonville High School, and Webber Township High School make up Division 300. Division 700 consists of Benton Consolidated High School, Pinckneyville Community High School, and Hamilton County Senior High School. The lone Division 1500 school is Mt. Vernon Township High School.
Each student who competes in the WYSE Academic Challenge completes two exams in pre-selected subjects. They can choose from biology, chemistry, computer science, engineering graphics, English, math, or physics. Below are the regional results, followed by team photos. Students who qualify for the WYSE Sectional will compete at Southern Illinois University Carbondale on Wednesday, March 14. The Illinois State Finals will be held April 16-19 at the I-Hotel and Conference Center in Champaign.