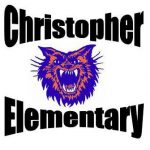 CHRISTOPHER – CUSD #99 would like to address an issue that occurred at CES. Recently, a non-functional AirSoft gun was brought to the school by a student. Students made the staff aware of the presence of the non-functional AirSoft gun. Administration was notified and addressed the issue quickly. The student has been addressed accordingly.
It needs to be emphatically stated; Students were NEVER in danger at ANYTIME. The toy gun was not functional. It was NEVER used.
We want to commend the students, staff, administration, and School Resource Office for quick action. With all that has gone on recently, CUSD #99 is totally committed to keeping all of our students safe. Every decision and action is directed towards that goal.
From the district's Facebook page