SESSER – The Sesser police department has made arrests in connection with the burglary at the Iron horse that occurred on 12/10/17. The suspects in custody are juveniles and their names will not be released.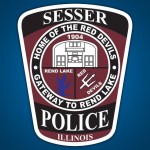 Police chief Ryan White would like to thank the public for the tips we received and the officers for their outstanding police work, collecting evidence and conducting interviews.
The alleged individuals are presumed innocent until proven guilty in a court of law.