Gay Bowlin, Manager
Monday evening, November 27 was our 98th Annual Meeting – there were over 175 in attendance. The meeting began with the FFA students from Sesser, West Frankfort, Benton and Thompsonville at the front of the room and Derek Sample from Sesser and Acelyn Nugent from Thompsonville together reciting the FFA Creed. This was followed by the entire FFA attendees leading the Pledge of Allegiance.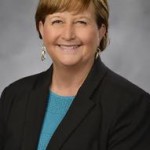 We are always proud when we are able to incorporate the participation of our county FFA students and Advisors in anything that we do and appreciate that they take their time to attend our various meetings.
President Leon McClerren presented a plaque to Debbie Fisher for her 12 years of service on the Farm Bureau Board of Directors, he presented a plaque to COUNTRY Financial Rep Krista Menckowski from Sesser who signed the most Farm Bureau members in the county.
Leon also presented a plaque to the Rosalee Jones family. Rosalee recently passed away and she and her husband Henry had been Farm Bureau members for well over 60 years. Until the last two years were her health was failing Rosalee had attended at least 60 County Annual Meetings – now this is something to shoot for folks.
"Elvis" was in the building last night and made the evening very entertaining. There were a lot of comments that everyone enjoyed the entertainment.
I would like to welcome Joe Heard to our Board of Directors. Joe will be taking the At-Large seated previously held by Larry Miller.
It is getting closer and closer to Christmas and we have some farmers that would like to get their Christmas Presents early and get their crops out of the fields. Most are finished but there are still a few who are harvesting as I write this with the hopes of being finished before December starts. We such a late harvest for most all farmers they will be a very short reprieve before it all starts over again.
Did anyone go out on "Black Friday" shopping? I must admit that my daughter and I did go out for a while, just not too early. Although we were not looking for anything in particular we did find several bargains and we met a few people while waiting to pay that made the long lines much more bearable. I hope that if you went out that you too were able to find some good deals and took the time to talk to and be kind to others.
Remember we are farmers working together. If we can help let us know.