By Jim Muir 
I was still in bed this morning when this question crossed my mind.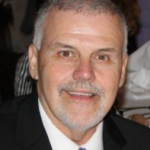 I love the fourth Thursday in November as much as anybody, the turkey and dressing and all the trimmings, pumpkin pie and getting together with family. I love the four-day weekend and leftovers and the feel of autumn in the air. While I thought about the question I used for my daily offering, I couldn't help but think of the fact that we choose one day a year to give thanks, or we do a 30-day countdown in the month of November. But, what about the other days on the calendar? Where is our thankful-meter at on those days? And let me point out that I'm asking that question and challenging myself as much as I am anybody else.
There's a quote that I've used in the past that says: 'What if you woke up today with only the things that you thanked God for yesterday?' That's a question that should cause all of us to do some soul-searching. And of course that's a question that we should ask ourselves every single day, especially in all the months that don't start with an 'N.'
Perhaps the best way to know the answer to that question is to give thanks to God every day for all things – make every day thanksgiving. I recently read a story that pointed out that a grateful and thankful heart is one that finds the countless blessings in the seemingly mundane, everyday life – not just in November but in the other 11 months also.
In my morning ramblings I post a lot of quotes and write about the importance of 'attitude.' I have often pointed out that our attitude is the one thing we are in control of every single day. I'm convinced that an attitude of gratitude is the most important and by far the most life-changing we can acquire. I should point out that an attitude of gratitude does not change the scenery, it merely cleans the glass you look through daily so you can see the bright colors you've been missing.
In all things, give thanks … every day … even on days when you don't have pumpkin pie with whipped cream! And by doing that, we will all know the answer to the question today's quote asks! Certainly, every day should be Thanksgiving Day! '
God's blessings to you on this day! Have a wonderful Thursday and a blessed (and thankful) day! And from my little corner of the world to yours … Happy Thanksgiving!