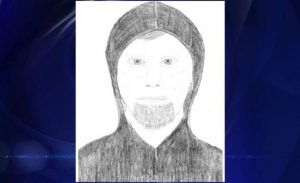 GALATIA, IL The Saline County Sheriff's Office is looking for a man accused of trying to steal money from the Dollar General Store in Galatia, Illinois last week.
Deputies say on October 5th around 10:30 p.m. a man approached two employees, demanding cash. They say the man had a small gun with a silver top and black handle, but fled the store when the alarm was activated.
The suspect is described as a white man in his mid-to-late 20's around 5'10" with blonde hair, blue-green eyes and facial hair. The man was wearing a dark colored hoodie and dark colored jeans.
The sheriff's office released a sketch of the suspect and anyone with information about this incident should call 618-252-8661.