http://www.wsiltv.com/story/36416221/zeigler-finance-commissioner-accused-of-using-strong-and-threatening-language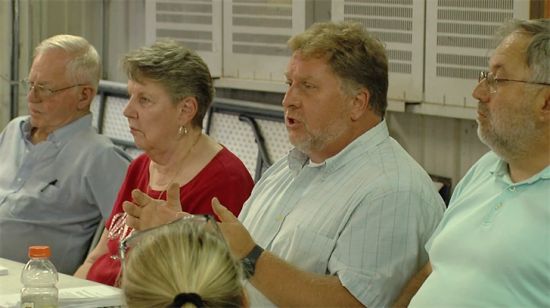 ZEIGLER, IL – (Andrew Feather, WSIL-TV.  Please click on the link to watch the video and read the full story here is an excerpt below.)
Ryan Thorpe was fired Tuesday night after an auditor's report showed more than 200 thousand dollars missing from city accounts over the last 27 months, but he wasn't the only city council member named in the audit.
As citizens demanded answers from Finance Commissioner Jim Flood, Tuesday's special council meeting turned into a full-fledged shouting match.
This comes after an auditor's report shows Flood would use "strong and threatening language" against female staff in city hall to pressure them into signing blank checks.
Some staff also say Flood would threaten people's jobs if he didn't get his way.
City attorney Rebecca Whittington calls it "bullying".