by Steve Dunford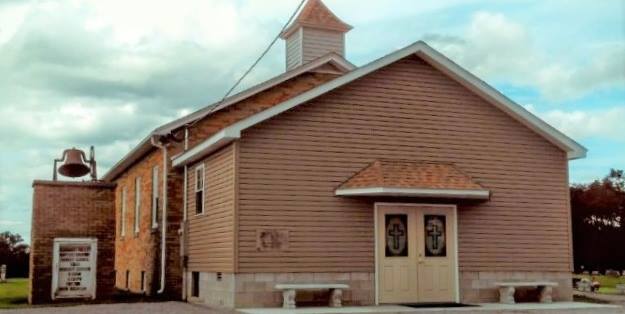 THOMPSONVILLE, IL – The Pleasant Valley Missionary Baptist Church, between Thompsonville and Galatia will celebrate 150 years of continuous service to the Lord in their homecoming service this afternoon at 1:30 P.M.
The church will have Sunday School and Morning Worship.  They will have an old fashioned dinner after the services.
Sons of the Father will be in concert in the afternoon service.  The West Frankfort group recently announced their retirement from the road.  Les and Chris Snyder will still continue in the group, and sing locally.
Don Kragness, who was a music director in several local schools and churches will replace Brent Snyder.  Brent recently accepted a position of Minister of Worship at Calvary Baptist Church in Alton.
The church attendance is approximately 30 at Pleasant Valley.  The Southern Baptist congregation is members of the Franklin Baptist Association, and the Illinois Baptist State Association.  The church is pastored by Mark Cockrum of Galatia.
The church has recently added a fellowship hall and bathrooms on the ground floor.
The congregation would love to have you.  Just follow the signs going north off of Route 34 near the Saline/Franklin County line.
In the days of church closures, this is a testimony to the faithfulness of this congregation to the Lord.  Being a Southern Baptist myself, I believe the rural country churches are the backbone of our convention, and in all denominations the country as a whole.