Featured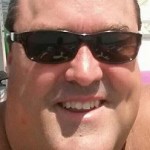 July 29, 2014
A 51-year-old Sesser man was killed early Tuesday morning in a single-vehicle accident in Franklin County. Authorities say that Patrick Styve, was traveling northbound on Route 148 at 3:30 a.m. when his vehicle left the roadway and struck a tree.  The accident happened in front of Sesser Animal Hospital, which is less than a mile […]
July 28, 2014
Benton police reported a busy weekend with multiple arrests.
July 26, 2014 By Site Admin Leave a Comment
It's often said that the greatest grief that any person can experience is the death of a child. On a hot and humid day last week I sat face-to-face with that grief.
Latest in Sports

It takes only a brief conversation with 82-year-old Ernie Reynolds to figure out that, even though he officiated his last sporting event more than 35 years ago, he still holds a deep love, and maybe more importantly, great respect for Southern Illinois high school basketball.
After dropping the series finale at home against Frontier, the Miners appeared to rebound with a win Friday over the Florence Freedom, but then fell in the last two games of the series. Southern Illinois won 4-1 Friday in 11 innings, lost 3-2 Saturday and lost the rubber game Sunday 4-3. Here's the […]
June 17, 2014
SAN DIEGO — Hall of Famer Tony Gwynn has died of cancer at 54. Gwynn's sweet left-handed swing made him one of San Diego's best-loved athletes. He was nicknamed "Mr. Padre" during his 20-year major league career. Here's the story in the Marion Daily.
June 9, 2014
Mykhaela Tolds of Houston is the newest member of the Rend Lake College Lady Warriors Basketball team after signing a national letter of intent Friday morning to play next fall on the 2014-15 team. She is the second Texan to play for the team under Head Coach Ward McDaniel.
Breaking News
July 29, 2014
A 51-year-old Sesser man was killed early Tuesday morning in a single-vehicle accident in Franklin County. Authorities say that Patrick Styve, was traveling northbound on Route 148 at 3:30 a.m. when his vehicle left the roadway and struck a tree.  The accident happened in front of Sesser Animal Hospital, which is less than a mile […]
July 28, 2014
Benton police reported a busy weekend with multiple arrests.
June 17, 2014
Democratic Gov. Pat Quinn criticized Republican opponent Bruce Rauner and Rauner's allies today as "billionaires trying to buy their way into Illinois politics" after the GOP candidate received a $2.5 million campaign contribution from hedge-fund boss Kenneth Griffin.
June 17, 2014
A pair of non-related altercations led to multiple charges Monday in Benton.

June 10, 2014
Maryville, Illinois — Congressman John Shimkus (R, Illinois-15) is reiterating his open-door policy for U.S. Department of Veterans Affairs employees and veterans in his district to contact his office to report any irregularities in VA scheduling procedures they have witnessed. "Today's release of the VA's Access Audit confirms that the problems with veterans getting timely […]

June 10, 2014
CARTERVILLE, IL) Patients with congestive heart failure and their families are invited to attend the next session of Heart Failure University, an education program offered in collaboration from Prairie Heart Institute/Southern Illinois Healthcare.