Latest
Poll shows broad support for attaching work requirements to food stamps
Illinois farmers off to a slow start planting because of unseasonably cold, wet weather
Illinois lawmakers to consider proposal to start teacher's pay at $40,000 annually
Featured
April 20, 2018
The following list of arrests were made by Franklin County Sheriff Dept. deputies.
April 20, 2018
Illinois state Sen. Sam McCann, R-Plainview, announced Thursday that he plans run as a third-party candidate for governor – a move that likely would siphon votes from incumbent Gov. Bruce Rauner.
April 20, 2018
One Illinois county is a step closer to giving voters the power to abolish townships.
Featured News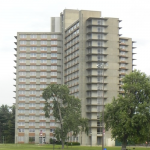 March 14, 2018 By Jim Muir Leave a Comment
CARBONDALE – SIU Carbondale will bring students together in residence halls on the west side of campus this fall in order to increase student engagement, according to SIU Chancellor Carlo Montemago.
Latest in Sports
The Southern Illinois baseball team travels to No. 21 Tennessee Tech for a three-game series this weekend
The Hamilton County school board hired Doug Miller as its next boys basketball coach Tuesday night. He replaces Jeremy Varner, who helmed the squad for three years.
April 19, 2018
The Southern Illinois baseball team won a shootout against Murray State, 11-9, on Wednesday night at Itchy Jones Stadium.
April 19, 2018
Alyssa Dardeen (Center) out of Evansville Indiana's Central High School has signed on to play golf for the Lady Warriors during the 2018-19 season
Breaking News
April 20, 2018
Some Illinois lawmakers want to give extra money to schools that replace armed security officers with unarmed social workers and behavior therapists, an approach to safety that's far different than a national push to add police or arm teachers following a mass shooting at a Florida high school.