Featured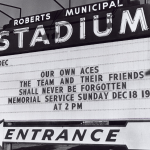 December 10, 2017
EVANSVILLE, IN – They would be in their 60s now, men of different career paths and life experiences, perhaps with families of their own.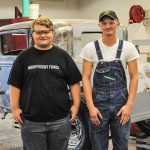 December 10, 2017
INA, IL – A pair of Rend Lake College students are the proud recipients of Hot Rod Nights Automotive Scholarships
December 9, 2017
CHESTER — The Sesser-Valier Red Devils put together one of their best outings of the young season with a 62-48 Black Diamond Conference road victory over Chester.
Featured News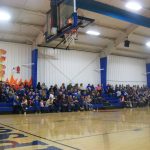 December 9, 2017 By Site Admin Leave a Comment
THOMPSONVILLE – It seems like high school sports are on the decline.  Most teams in the River-to-River on both divisions are having problems putting a freshman and a JV team on the football field.
Latest in Sports

SESSER – The Parings for the Sesser Valier Holiday Tournament were released about an hour ago. The Woodlawn Cardinals received the top seed in the event.

McLEANSBORO – The community of McLeansboro and a lot of high school sports fans across Southern Illinois are grieving this morning.

December 10, 2017
The parings for the EHT will be coming out in the next couple of days.

December 10, 2017
ST. LOUIS, MO – The Cardinals have reached an agreement with reliever Luke Gregerson, according to a report.
Breaking News

December 11, 2017
BENTON – The public is reminded that all defendants are presumed innocent until proven guilty in a court of law.

December 11, 2017
CHICAGO — The Illinois Department of Revenue (IDOR) said today that the General Assembly must enact legislation to ensure compliance with Federal Aviation Administration (FAA) regulations requiring that all revenue from State and local taxes on aviation fuel be spent on airports or airport systems.

December 11, 2017
NEW YORK, NY –  Several media sources are reporting there has been some type of explosion in mid town Manhattan near times square. Please check this link throughout the day for updates.

December 10, 2017
BENTON – On Friday, Dec. 15 dozens of local children will get the chance to go Christmas shopping with some of Benton's finest.

December 8, 2017
BENTON – The U.S. Army Corps of Engineers at Rend Lake is hosting a visit by Santa and a Nature Ornament Craft Day at the Rend Lake Visitor Center on Tuesday, December 19th from 1:00 p.m. – 3:00 p.m.

December 8, 2017
WEST FRANKFORT –  The West Frankfort City Council convened on Nov. 28 for their regularly scheduled city council meeting where several payments were made regarding sewer projects in and around the city.