Latest
Gov. Rauner in Germany, advocates innovative apprenticeship models for Illinois
Poll shows broad support for attaching work requirements to food stamps
Illinois farmers off to a slow start planting because of unseasonably cold, wet weather
Featured
April 26, 2018
MARION — Southern Illinois Healthcare broke ground Wednesday on a new blended Urgent Care and WORKCare clinic at 2804 East Outer Drive in Marion (just south of the Walmart parking lot).
April 26, 2018
Democrats on Wednesday pulled the plug on efforts to override Republican Gov. Bruce Rauner's veto of a bill to license gun shops, demonstrating the difficulties of passing gun control legislation in a state where attitudes break not only along political lines but also regional ones.
April 26, 2018
Illinois lawmakers want to lock in raises for more than 28,000 union members through 2022 at an estimated cost of more than $800 million.
Featured News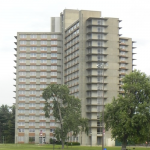 March 14, 2018 By Jim Muir Leave a Comment
CARBONDALE – SIU Carbondale will bring students together in residence halls on the west side of campus this fall in order to increase student engagement, according to SIU Chancellor Carlo Montemago.
Latest in Sports
Southern Illinois thrower Ricky Hurley has been named the Missouri Valley Conference Men's Field Athlete of the Week following his performance at the Jesse Owens Classic, the conference announced Tuesday.
With the NFL Draft starting Thursday, find out what positions NFC teams needs to address, and possible first-round picks for each.
April 26, 2018
Everywhere Loyola coach Porter Moser went lately, he heard the same thing
April 25, 2018
Dylan Givens, Trey McDaniel and Ryan Netemeyer combined for a shutout to lead the Southern Illinois baseball team to a 2-0 win over Southeast Missouri on Tuesday evening at Itchy Jones Stadium.
Breaking News
April 26, 2018
Sixteen Christopher High School students took their first step to becoming college students today during College Signing Day with Rend Lake College. RLC advisors met with the students to pass along important information, answer questions, and enroll students into summer and fall classes.