Featured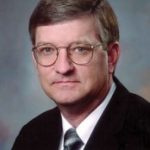 December 17, 2017
INA, IL – The 50 Influencer series launched with the pioneers that molded the vision of a local community college into the reality that became Rend Lake College……Click to read more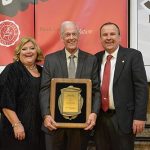 December 17, 2017
INA, IL –   It was a night of celebration and merriment at the 2017 Rend Lake College Foundation Annual Dinner with numerous surprise awards and announcements, starting with the 2017 Alumnus of the Year.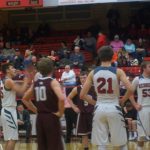 December 16, 2017
WEST FRANKFORT – Looking at the records, you would think the Benton Rangers would be heavily favorites in tonight's game with the West Frakfort Redbirds.
Featured News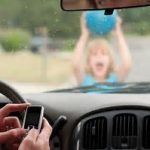 December 16, 2017 By Site Admin Leave a Comment
I about went home to be with the Lord tonight or I would have been seriously injured. If I would have been killed, I know where my soul would spend eternity.
Latest in Sports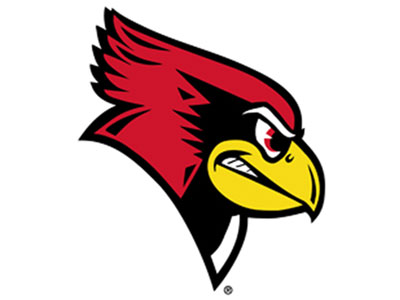 WEST FRANKFORT – It was a tale of two nights for the West Frankfort Redbirds.  Last night they gave their arch rivals and SIRR Ohio foes the Benton Rangers all they wanted in a 49-45 loss. Click to read more…..

WAYNE CITY  –  Webber Township takes the 64th Conrad Allen Holiday Tournament Championship with a 46-43 win over the Wayne City Indians. Click to read more…..
December 16, 2017
The Sesser-Valier Red Devils pulled off a huge win Friday night, defeating Route 148 rival Christopher 74-61.
December 15, 2017
The girls between the two rivals took the floor last night and it was a dandy. It was an overtime win by West Frankfort with a buzzer beater being waved off at the end of regulation.
Breaking News

December 17, 2017
MT. VERNON — The Mt. Vernon Police Department responded to an alleged armed robbery early this morning at Walmart. Click to read more…..

December 17, 2017
BENTON — Benton rallies around a ten-year-old girl diagnosed with a rare and deadly form of brain cancer. Click to read more…..

December 17, 2017
KANKAKEE — Kankakee High School will not have a valedictorian or salutatorian in the spring of 2021 or every year after that. Click to read more……

December 16, 2017
WEST FRANKFORT –  Governor Bruce Rauner gave the following statement after visiting the Business Incubator in the West Frankfort Industrial Park on his social media accounts. 

December 16, 2017
MARION  — Gov. Bruce Rauner today joined Pepsi MidAmerica COO John Rains to unveil the limited edition Illinois Bicentennial Pepsi can and pop open the first edition to come off the production line. 

December 16, 2017
A damp Sunday, followed by dry and seasonably mild conditions early next week. (NWS Paducah)