Featured
July 30, 2014
Illinois voters will get a chance in November to weigh in on whether millionaires should pay an additional income tax to help fund schools after Gov. Pat Quinn signed legislation Tuesday adding a nonbinding resolution to the ballot.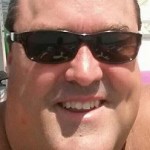 July 29, 2014
A 51-year-old Sesser man was killed early Tuesday morning in a single-vehicle accident in Franklin County. Authorities say that Patrick Styve, was traveling northbound on Route 148 at 3:30 a.m. when his vehicle left the roadway and struck a tree.  The accident happened in front of Sesser Animal Hospital, which is less than a mile […]
July 26, 2014 By Site Admin Leave a Comment
It's often said that the greatest grief that any person can experience is the death of a child. On a hot and humid day last week I sat face-to-face with that grief.
Latest in Sports
Southern Illinois University men's golfers Andrew Mitchell and Drew Novara qualified for the USGA National Amateur Championship by virtue of strong performances at a qualifying tournament held on Monday in Normal, Ill.
ST. LOUIS – Southern Illinois was picked fifth in the preseason MVFC poll, the conference announced Tuesday. In addition, seniors MyCole Pruitt (tight end) and Thomas Kinney (placekicker) were named to the preseason All-Conference team.

July 29, 2014
It takes only a brief conversation with 82-year-old Ernie Reynolds to figure out that, even though he officiated his last sporting event more than 35 years ago, he still holds a deep love, and maybe more importantly, great respect for Southern Illinois high school basketball.
June 17, 2014
After dropping the series finale at home against Frontier, the Miners appeared to rebound with a win Friday over the Florence Freedom, but then fell in the last two games of the series. Southern Illinois won 4-1 Friday in 11 innings, lost 3-2 Saturday and lost the rubber game Sunday 4-3. Here's the […]
Breaking News

July 30, 2014
BENTON — Last year, Andrew Mitchell claimed the Benton Gold Cup title on his home course of Benton Country Club for the first time in emotional fashion after erasing a six-shot deficit on the final nine holes and winning a playoff. Here's a link to the story in the Benton Evening News.

July 30, 2014
Family among alleged victims of West Frankfort accountant
July 30, 2014
The U.S. Army Corps of Engineers at Rend Lake invites you to attend this week's Environmental Science Series program to be held in the Rend Lake Visitor Center on Saturday August 2.
July 30, 2014
INA, Ill. – The whole family is invited to spend the day at Rend Lake College for the first Warrior Fest this fall. The event, scheduled for Oct. 18, will feature a car show, flea market, and tons of children's events across the Ina campus.
July 30, 2014
INA, Ill. (July 29, 2014) – There are plenty of career options in the ever-growing health care field, and one of the newest programs at Rend Lake College is kicking off the fall semester with plenty of enrollment opportunities.
July 29, 2014
A 51-year-old Sesser man was killed early Tuesday morning in a single-vehicle accident in Franklin County. Authorities say that Patrick Styve, was traveling northbound on Route 148 at 3:30 a.m. when his vehicle left the roadway and struck a tree.  The accident happened in front of Sesser Animal Hospital, which is less than a mile […]