Featured
April 23, 2014
SPRINGFIELD — The state's biggest supplier of police cars wants to put the brakes on a proposal requiring Illinois to buy only cars assembled in the United States.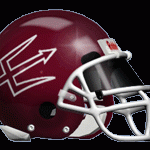 April 23, 2014
Mt. Vernon native Mike McKee has been named as the new head football coach of the Sesser-Valier-Waltonville-Woodlawn Red Devils.
April 14, 2014 By Site Admin Leave a Comment
Threats to higher education come not primarily from shady lenders, crass bankers and bureaucrats interested in turning government-subsidized, student-borrowed, dollars into operating capital, elected officials who want to use educational systems for personal gain, but from a bevy of educational leaders, faculty and staff concerned about almost anything other than a positive intellectual and moral impact on the lives of students.
Latest in Sports

Mt. Vernon native Mike McKee has been named as the new head football coach of the Sesser-Valier-Waltonville-Woodlawn Red Devils.
The Illinois House approved a resolution Monday that calls for a review of the body that oversees high school sports and other extracurricular activities — including whether a state agency should take over its duties.
April 7, 2014
ST. LOUIS – Southern Illinois senior first baseman Ryan Casillas has been named the Missouri Valley Conference Player of the Week for his performance in five games this past week.
April 7, 2014
Do you ever wonder about what God's purpose for you might be? Have you ever contemplated why God would have you born in this generation and not a hundred years earlier, or later? How will our great-grandchildren see our lives long after we've died?
Breaking News

April 23, 2014
CHICAGO — Some of Illinois' highest-profile Republicans voiced support Tuesday for an immigration overhaul that's stalled in the U.S. House as a "morally right" and business-minded decision, an election-year move they hoped would help break the stalemate.
April 23, 2014
SPRINGFIELD — As the General Assembly heads into its final month of session, House Speaker Michael Madigan said Tuesday that he doesn't have enough votes lined up yet to extend the state's income tax increase or raise the minimum wage.

April 14, 2014
Republican candidate Bruce Rauner said today that if he were governor, he would veto legislation lawmakers sent to Gov. Pat Quinn last week that would cut pension benefits for some city workers and allow aldermen to raise property taxes to shore up the retirement program. Here's the link to the story at the Chicago Tribune. […]
April 10, 2014
House Speaker Michael Madigan has pulled the plug on his proposed constitutional amendment to impose a surcharge on incomes over $1 million a year.
Read more: http://www.sj-r.com/article/20140409/News/140409326#ixzz2yUezxSft

April 8, 2014
Paul Vallas, who returned to Illinois last month as Gov. Pat Quinn's running mate, has been hired to a six-figure job as a municipal finance consultant by a longtime friend and political supporter of the Democratic governor.
April 7, 2014
Statement by IHSA Executive Director Marty Hickman regarding HR 0895 that was approved today by the Illinois House:
"We believe that the Illinois High School Association has been a model of transparency in the great state of Illinois for over 100 years. The Association has nothing to hide and will be fully cooperative with the General Assembly, as we have done on so many other issues before.