Featured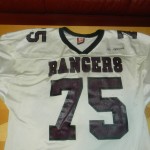 July 15, 2015
The Benton Rangers are celebrating 100 years of football this season and many special events are planned for throughout the season. On August 21 a banquet will be held at Benton Civic Center to honor former teams, coaches and players. A silent auction will be held and many special keepsake items will be up for grabs and this week received some star-power by Benton's most well-known former player.
July 15, 2015
Dennis Hastert's lawyers will try to defend the former U.S. House speaker against allegations that he lied to the FBI and skirted banking laws by first picking apart the indictment unveiled by federal prosecutors in May.
Featured News
July 15, 2015 By Site Admin Leave a Comment
Last week the staff of the Federal Reserve Board of New York published a report, "Credit Supply and the Rise in College Tuition," tracing the relationship between a cheap, seemingly never-ending, supply of cash and the interminable increases in college tuition and fees.
Latest in Sports
INDIANAPOLIS – Southern Illinois University graduate Kalyn Harker has been awarded a $7,500 postgraduate scholarship by the NCAA. Harker graduated from SIU in May with a perfect 4.0 GPA and is continuing her education in the SIU School of Medicine Physician Assistant program.
The Illinois High School Association (IHSA) will hold its 16th annual Officials Conference on Friday and Saturday, July 17-18 in East Peoria. The event will unfold at the East Peoria Embassy Suites and East Peoria Community High School. The theme of this year's conference is "Big Game. Big Stage. Be Ready!"
June 19, 2015
CARBONDALE, Ill. – Chicagoland Saluki fans will have the opportunity to meet Tommy Bell, SIU's new director of athletics, on Thursday, June 25 at The Cubby Bear downtown. The meet-and-greet will take place from 6-8 p.m. with free refreshments and hors d'oeuvres.
June 19, 2015
CARBONDALE, Ill. – Saluki volleyball released the team's 2015 schedule this week, with a string of non-conference tournaments to start the season, followed by stiff competition from Missouri Valley Conference opponents.
Breaking News
July 15, 2015
INA, Ill. – Mine Rescue teams from across Southern Illinois will compete next week at the Rend Lake College Mine Rescue Contest – both for training requirements and bragging rights. The contest will be held on Wednesday, July 22 at the Rec.
July 15, 2015
There's nothing mysterious or complicated about the Illinois Constitution's directive on state expenditures. They all must be defined by the General Assembly. Without an appropriation, there is no authority to spend.
July 15, 2015
The board approved a program articulation agreement with the Chamberlain College of Nursing, located in Downers Grove, Ill. The agreement allows students to complete an Associate of Applied Science in Nursing Degree at Rend Lake College and transfer seamlessly to Chamberlain in good standing, where students can pursue a Bachelor of Science Degree in Nursing.
July 15, 2015
WASHINGTON – Congressman John Shimkus (R, Illinois-15) released the following statement in reaction to the Obama Administration's nuclear deal with the Islamic Republic of Iran:
July 15, 2015
MOUNT VERNON, Ill. – Ask Kaylin Largent how much waste was in the 2.5 tons of televisions, printers, coffee makers, computers and other tech that was saved from the trash at Rend Lake College's eCycling event last month. She'll say very little.
July 15, 2015
BENTON, IL – The U.S. Army Corps of Engineers Environmental Science Series' July night programs continue this Saturday, July 18 with the "Night Skies" program. Come to the Rend Lake Project Office/Visitor Center as Rend Lake College General Science Associate Professor, Greg Hollmann allows you to explore our solar system through a high powered telescope.