Featured
December 19, 2014
The Benton Police Department is asking for help in locating a issing Benton man.  Ira Goff , age 59 of Benton, IL. was reported missing by family members on Dec. 18, 2014.  Anyone with information to the whereabouts of Goff are asked to contact the Benton Police Department at 618-435-8131.  The Police suspect no foul […]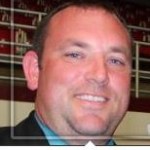 December 18, 2014
Through the generations Franklin County rivals Benton and West Frankfort have gotten together for some memorable match ups in multiple sports and many times on the line was a conference title, a regional championship or a chance to advance down the post season trail.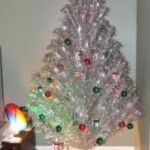 December 17, 2014 By Site Admin Leave a Comment
The young man in the frayed black and white photo looked to be in his early 20s. His eyes were bright and optimistic and he had a full head of thick, dark hair. He had a broad smile which made me feel that he was happy when the photo was taken.
Latest in Sports

CARTERVILLE – The John A. Logan College volleyball team has added to its frontline depth with this week's announced signing of Cheyenne Pitchford of Sesser-Valier High School.
The IHSA Archives project is serving up an early treat for high school basketball fans this holiday season. On Sunday evening (Dec. 21) the Illinois High School Association will release video recordings of 145 boys and girls basketball state championship games, covering tournaments from 1947 to 2007. The videos, available free of charge to anyone using a computer, tablet, or smartphone, will be posted on the IHSA Archives channel on YouTube.

December 9, 2014
NOTE:  This is a listing of games for Friday, Dec. 26, 2014.  Pairings for games on Saturday, Dec. 27 will be determined by a team's record in pool play from first round games.

December 8, 2014
Breaking News
December 8, 2014
INA, Ill. – Attention all drill rig workers, little more than two weeks stand between you and the next SafeLand training course at Rend Lake College, which is set for 8 a.m. – 4:30 p.m., Tuesday, Dec. 23 at the Coal Mine Training Center. The training course will cover materials required for PEC certification.
December 8, 2014
BENTON — A 10 year tradition continues at approximately 5:30 p.m. at Fred's in Benton as children in kindergarten through sixth grades are invited to Shop with a Cop.
Read more: http://www.bentoneveningnews.com/article/20141205/News/141209555#ixzz3LLNTFipc
December 8, 2014
On Wednesday, Dec. 17, Max Morris Gymnasium in West Frankfort will host "Morthland's March for Marla," a halftime fundraising event and 50/50 drawing that will take place during the Morthland College Patriots basketball game against Blue Mountain Toppers. Initiated by one of the Patriot's star players, the money will go toward the financial burden of an area family dealing with stage four cancer.
November 18, 2014
SPRINGFIELD — The race for state treasurer remains undecided nearly two weeks after Election Day, with both campaigns agreeing fewer than 400 votes now separate the candidates in what could be the closest statewide race in Illinois in at least a century. It also may lead to the first recount request in three decades.
November 18, 2014
A 46-year-old Benton man was arrested after failing to appear in Franklin County court.
November 14, 2014
(CARBONDALE, IL) Appointments are still available for the fourth and final Prairie Power Check of 2014 at SIH The Place at University Mall. The Prairie Power Check involves a series of free screenings and cardiac risk assessments for residents of southern Illinois. The last Prairie Power Check for the year is scheduled for Saturday, November 22 from 8:00 am until noon at SIH The Place at University Mall.