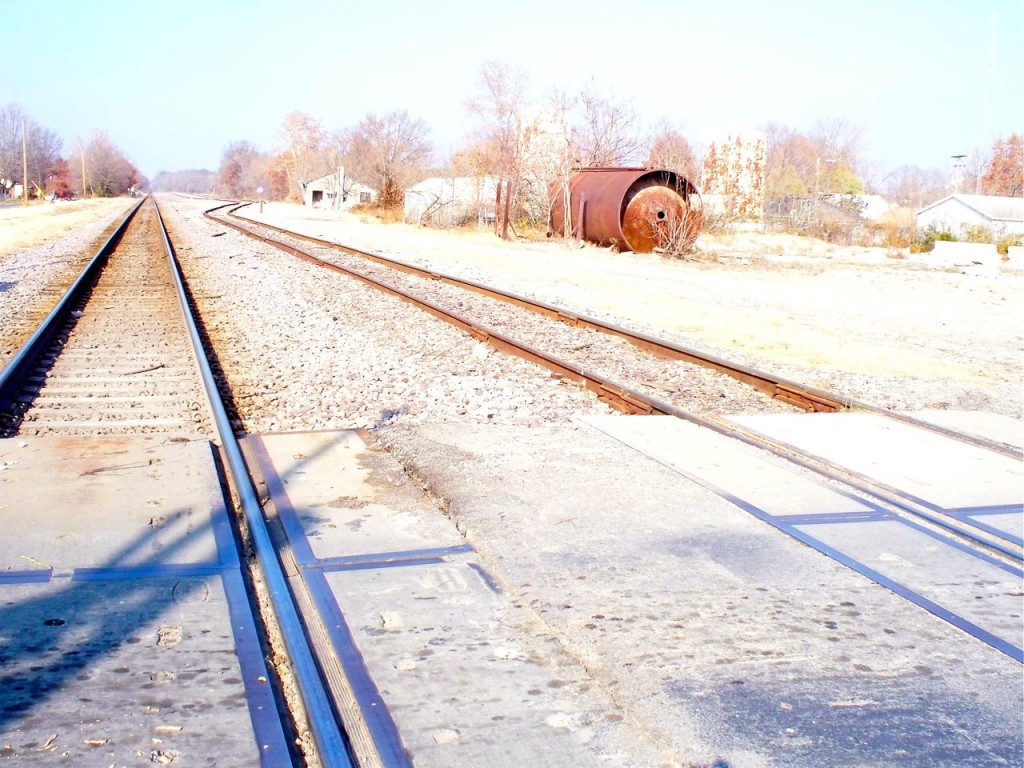 By BRUCE A. FASOL
Repair crews will begin patching rough areas on the railroad crossings at Cleveland and St. Louis streets within the next two weeks, according to West Frankfort City Commissioner Tara Fasol-Chambers.
After fielding calls from local residents complaining about the tracks and potential damage to vehicles, Fasol-Chambers met with Union Pacific Railroad officials, who conducted an inspection of the railroad crossings in the city. The railroad company is responsible for maintenance of the tracks, not the city.
Although the concrete areas surrounding the tracks are periodically inspected, repaired and replaced, Southern Illinois weather is not conducive to their long-term condition. The cycles of freezing, thawing, heat and moisture cause areas to weaken and crumble under normal traffic patterns.
Following the inspection, commissioner Chambers announced that repair crews would be patching the affected areas in the next week or two. The patching should be enough to keep the crossings intact throughout the winter. Next spring, additional reconstruction work will be done on a larger scale.
The crossings at Cleveland and St. Louis streets will be blocked on a short-term basis during the work when necessary.