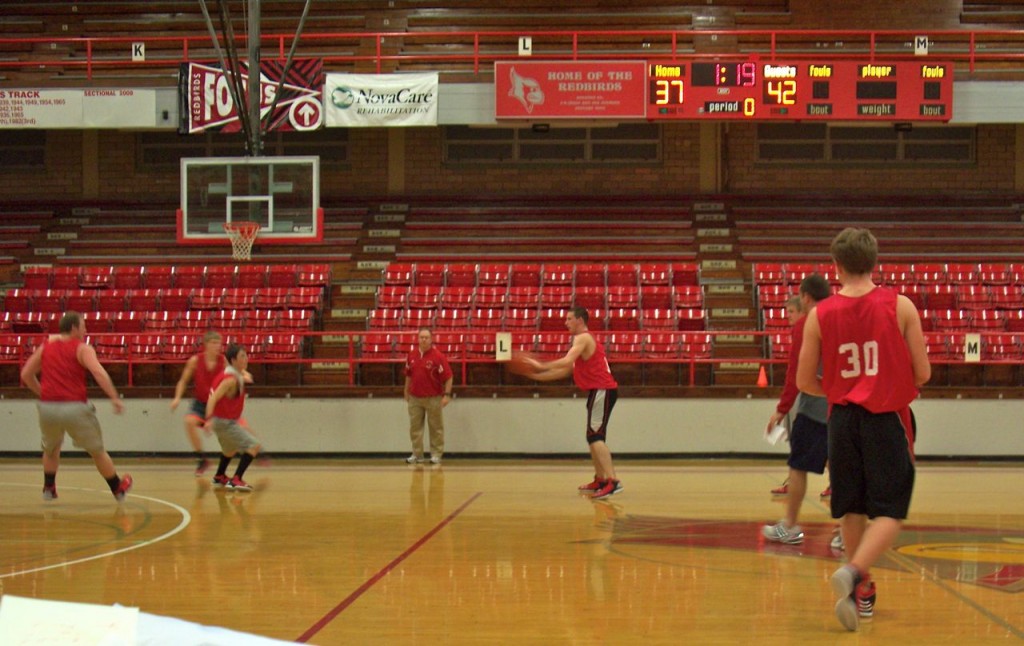 By BRUCE A. FASOL
Coach Dan Dewerff begins his third season at the helm of the West Frankfort Redbird boys basketball team on Tuesday night.
The opening game of the season was to have been this past Saturday as the 'Birds were scheduled to host Benton. However, the Rangers asked to move the game, and it will now be played Dec. 21.
So, the Redbird junior varsity and varsity open their 2012-2013 season tonight against Meridian High School in Mounds. While always a top notch Class A program, the Bobcats mark a change in the Redbird schedule under Dewerff. In his first two years, he was tasked with preparing the Redbirds to play powerful Pinckneyville.
This year's edition of the Redbirds feature eight seniors as part of their roster. Two freshmen starters from a year ago also return.
One sophomore  expected to start and heavily contribute is Hunter Johnson. However a knee injury will keep him on the sidelines tonight.