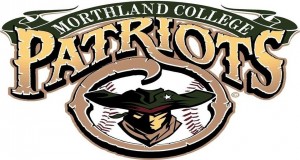 PULASKI, Tenn. – The Morthland College women's basketball team fell to host school Martin Methodist University 107-45 on Friday.
The Lady Patriots are off to a 0-4 start to their season, but fatigue might be a factor after playing just six players on the road last night at Bethel College, along with a quick turn-around for today's game. Martin Methodist got off to a quick start and never looked back following a 52-26 first half. The Redhawks (4-5) shot 55 percent from the field, and 35 percent from downtown.
Morthland was led by Jade Vaughn who scored 18 points, while Gena Jones scored 15 and pulled down 5 rebounds.
The Lady Patriots won't be back in action until Nov. 26, when they take on Blue Mountain College.