By Steve Dunford 
In week five of the high school football season, Benton vs. West Frankfort and C-Z-R vs. S-V-W-W square off on the gridiron.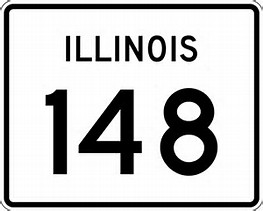 This weekend it happens on the hardwood.  As in football there is the "Battle of 148 travelling trophy" which goes between the two communities. The trophy is a road sign.
It does not matter the activity or sport, when the two teams get together, record books are thrown out the window.
On Tuesday night the Devils increased their record to 3-4 on the season by picking you a 76-58 win over the Johnston City Indians.  Christopher defeated Waltonville 55-45 Tuesday night to improve to 5-1.
Sesser Valier Coach Shane Garner had this to say about tonight's matchup.  "Obviously this is one of the games we look forward to every year. There have been some great battles over the last couple of years and I expect nothing less than that tomorrow night. (Jared) Curry and (Bradley) Young are probably one of the better combos there are in Southern Illinois. They compliment each other nicely and Coach Stallman does a great job of getting them in position to be successful.
"We have been competing better in the last couple of games and I'm liking the progress we are making. Our defensive effort has increase and our offensive production has been more balanced. We are in a good place mentally right now and our boys are ready to tomorrow night."
Here are some comments from Christopher coach Eric Stallman about tonight's game. "Sesser-Valier is a very good team and play a lot of kids.  It is going to be a challenging game for sure and Curry getting injured in the Waltonville, game will make it even more challenging. Sesser-Valier has had a bit of a rocky start but after their win against Chester they look to be playing like everyone in the conference expected."
Sesser-Valier can go 10 or 11 deep without missing a beat.   Young and Curry are the best one two punch in Southern Illinois, especially in class 1A.
Christopher has played a decent schedule but nothing in comparison the Devils.  Lukas Gunter is getting healthier as the season goes. He is the best 1A point guard in the south in my view, and when his minutes were limited it hurt S-V.
I have said all year for the Bearcats to be successful, Curry and Young has to stay out of foul trouble, especially if the game turns into a track meet.
If Curry is out, you might see the Bearcats turn into more of a half court team tonight.   For the Bearcats to compete, Young will have to play 32 minutes tonight.  If not, the Devils are just too deep.