By Jim Muir
DU QUOIN — The Sesser-Valier Red Devils dropped a season-opening 71-64 decision to the Cairo Pilots Monday night in opening round action from the Du Quoin Tip Off Classic.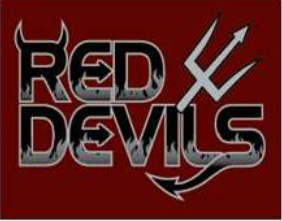 Playing without the services of senior veteran Lukas Gunter, S-V fell behind early, battled back but fell short against the up-tempo Pilots. Cairo jumped out to a 21-13 first quarter lead and led 41-35 at the intermission.
S-V Coach Shane Garner said the Cairo defensive pressure hurt the Red Devils in the early going.
"Cairo forced us into a ton of turnovers and we never could get into a good flow during the game," Garner said. "We had 19 turnovers at the half and probably that many more in the second half."
Peyton Rock, fresh off a stellar football season, drew high praise from his coach on his first outing on the hard court.
"I thought Peyton played a great game tonight," said Garner.
Cairo outscored S-V in the third frame 18-12 and the six point swing gave the Pilots a double-digit lead 59-47 heading into the fourth quarter.
"After we got down we chipped away at the lead and got it to six points a couple of times but we just couldn't seem to get over the hump," said Garner. "If we control the ball and take care of it in the half court we've got a shot to win the game."
Junior Tyler Winchester led the Red Devils in scoring with 23, followed by Rock who had 13. Rounding out the scoring for S-V Eli Gunter had nine points, Josh Gunter added eight, Preston Launius chipped in with six, Addison Page had three and Kadin Kiselewski had 2.
Malachi Brown and Damarius Taylor combined for 42 points in the victory that improved the Pilots to 1-2 on the young season. Brown matched S-V's Winchester for game scoring honors with 23 and Taylor added 19 points.
In the five-team, four-game round robin Du Quoin Tip Off format each team gets a bye during one session. The Red Devils are not in action on Wednesday night but need to lace their tennis shoes up tight this weekend with three games (one on Friday and two on Saturday) in a 24-hour period. The Red Devils will face the host Du Quoin Indians in a 7:30 p.m. contest. On Saturday S-V faces Carmi-White County in a 12 noon matchup and then faces always tough Massac County at 6 p.m.