ANNA — It was late Christmas Eve, and 16-year-old Kyle McMahan was driving home from his girlfriend's house when something caught his eye off the southbound Interstate 57 exit into Anna.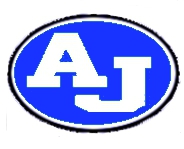 Kyle wasn't quite sure what it was, but turned his car around to go and take a closer look.
"I wasn't really sure what I exactly saw," Kyle said. "I hurried up and (turned my car around and) turned my hazards on and was running over to look and got over there …"
Please click on the link to read the rest of the story from Stephanie Esters of the Southern Illinoisan.
NOTE:  This young man comes off the bench for A-J Coach Mike Chamness.  The Wildcats are in action tonight facing the West Frankfort Redbirds at the Midwinter Classic.
He also was an all purpose back and served a huge role for coach Brett Detering's final four football team in 3A
http://thesouthern.com/news/local/communities/anna/a–year-old-anna-teen-is-being-honored-for/article_8eb0c707-f167-5ace-a030-8cd57948a5e6.html#tracking-source=home-top-story