Priscilla Helton, 64, of Christopher, passed away on Wednesday October 25, 2023 at Countryside Manor Nursing Home in Mt Vernon.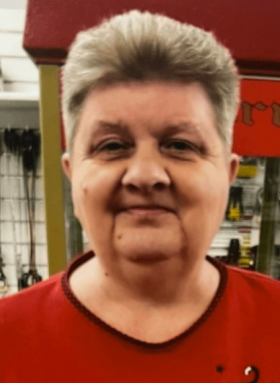 She was born on July 10, 1959 in Christopher to Phillip and Doris June (Annear) Ensinger. She married James "Jim" Helton Jr. on May 28, 1978 and he preceded her in death on November 22, 2004.
She is survived by her two brothers Jerry (Kathy) Ensinger of Sesser and Vernon Atkins of Dixon, IL and several nieces and nephews.
She was preceded in death by her parents and her husband.
Funeral services will be on Monday October 30, 2023 at the Gilbert Funeral Home in Christopher with Pastor Steve Reeves officiating. Visitation will be on Monday from 11:00 AM until the time of the service at 1:00 PM. Burial will be at the Mt Pleasant Cemetery in Valier.
In lieu of flowers donation can be made to Jerry Ensinger to help with funeral and medical expenses and will be accepted at the funeral home.
For more information go to our website www.gilbertfuneralhomes.com