Janice Lea Vandekerkhove, 81, of Coello, passed away on Tuesday October 25, 2022 at Herrin Hospital.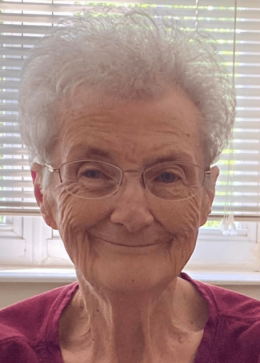 She was born on March 3, 1941 in Crab Orchard, IL to Frank and Olive (Tanner) Davis. She married Gustave "Gus" "Butch" Vandekerkhove on July 4, 1958 and he preceded her in death on July 20, 2019.
Survivors include her children Michael (Tracey) Vandekerkhove of Mulkeytown, Tom Vandekerkhove of Hurst, Sonya Eldridge of Ewing and Robert (Chanda) Vandekerkhove of Coello; grandchildren Elizabeth (Todd) Paulson, Ty (Abby) Vandekerkhove, Treg (Faith) Vandekerkhove, Brittany Basler, Austin Vandekerkhove, Remy (Caleb) Miner, Alexandria Fedderke and Adrianna Fedderke; great grandchildren Chloe, Drake, Landon, Axel, Sloane, Kourtlin, Khalil, Hollis, Rosalyn, Emmitt, Wesleigh and Emilia.
She was preceded in death by her parents and her husband.
Funeral services will be held on Friday October 28, 2022 at 12:00 PM at the Gilbert Funeral Home in Christopher with Pastor Bill Wiggs Jr. officiating. Visitation will be on Friday from 10:00 AM until the time of the service at 12:00 PM. Burial will be at Mulkeytown Cemetery.
For more information go to our website www.gilbertfuneralhomes.com