David Hutson, 67, of Sesser, Illinois, passed away on Saturday, May 7, 2022.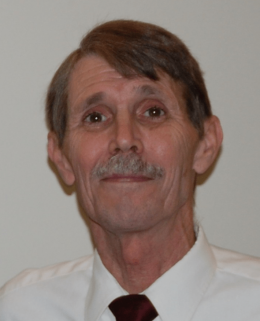 He was born on April 7, 1955, to Logan Hutson and Ramona Grammar Hutson (subsequently Tasky), in Troy, Michigan. David graduated from Sesser-Valier High School and served his country in the Navy and the Army before returning to Sesser. He was predeceased by his father and mother; by his stepmother, Betty Jo Hutson; by his former wife Betty Mae Leigh Hutson; and by his son, Michael Thomas Hutson.
He is survived by six children – David Logan Hutson, Jessica Elizabeth Marie Bowers, Kimberly Leigh Hutson, Selena Mae Meyer, Heather Dawn Crossland, and Jenny Lynn Hops, all residing in South Carolina – and by 14 grandchildren and 3 great-grandchildren. He is also survived by his brother, Charles Lee "Chuck" Hutson; sister, Cheryl Jan Hartsell (Bruce); stepsister, Pam Kreyer; stepbrother Michael Ahfeld; and by many aunts, uncles, nephews, nieces, and cousins.
A graveside service will be held at 11:00 AM on Monday, May 16, in Hammond Cemetery, assisted by Brayfield-Gilbert Funeral Home and VFW Cox Post 4753.
For more information go to our website www.gilbertfuneralhomes.com