Robert "Peppy" Lee Moschino, 80, of Coello, passed away on Friday March 19, 2021 at Memorial Hospital of Carbondale.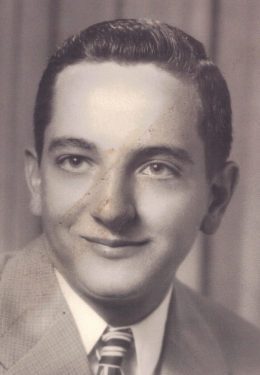 He was born on September 29, 1940 in Coello, IL to John and Angelina (Furno) Moschino. He married Peggy (Peeler) Moschino on August 10, 1968 in West Frankfort.
He is survived by his wife Peggy Moschino of Coello; one son Michael (Carrie) Lee Moschino of Mt Vernon; one granddaughter Morgan Moschino of Mt Vernon; two brothers Jim (Cecil) Moschino of West Frankfort and Frank Moschino of West Frankfort. He was preceded in death by his parents, one sister-in-law Mary Moschino and one niece Gail Moschino.
Peppy was an avid St Louis Cardinals Fan, and was the President of the Recreation Association with the West Frankfort Little League in 1971.
Funeral services will be on Wednesday March 24, 2021 at 6 PM at the Gilbert Funeral Home in Christopher with Tyler Walker officiating. Visitation will be on Wednesday from 4 PM until the time of the service at 6 PM at the funeral home. In lieu of flowers donations can be made to the St Louis Children's Hospital. Envelopes will be available at the funeral home.
For more information go to our website www.gilbertfuneralhomes.com