Ian Ralph Fowler, 26, of Benton, IL passed away at 11:43 a.m., on Sunday, November 24, 2019, at St. Louis University Hospital in St Louis, MO, as a result of a motorcycle/car collision.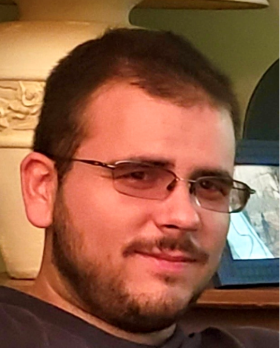 He was born on August 9, 1993, to Richard and Melinda (Simpson) Fowler in Carbondale, IL. Ian worked as a Hoistman/Warehouse for M-Class Mine.
Ian was a loving son, brother, grandson, uncle and nephew. He loved the outdoors and his pets. He enjoyed working on anything that had a motor and especially loved riding his Harley.
Ian is survived by his parents, Richard and Melinda Fowler, Benton, IL, one brother, Aaron Scott Fowler and wife Ashley of West Frankfort, IL; two nephews, Liam and Gene Fowler; paternal grandmother, Dawn Fowler of Dallas, TX; maternal grandparents, Ralph and Linda Simpson of Benton, IL; aunt, Gayle Baird of Abilene, TX; two uncles, Scott (Diane) Simpson of Benton, IL and Stephen (Megan Cole) Simpson of Murphysboro, IL; and many cousins and friends.
He was preceded in death by paternal grandfather, Richard J. Fowler, Jr. and paternal grandmother, Audra Estelle Williams.
Services have been entrusted to Pate Funeral Home, 301 S. Main St., Benton, IL.
Visitation will be held Wednesday, November 27, 2019, from 9:00 a.m. to 11:00 a.m. at Pate Funeral Home, Benton, IL. Following the visitation the funeral procession will leave for Shiloh Cemetery, Whittington, IL, for a graveside service with the Reverend Sammy Simmons, officiating.
Ian's legacy will live on by his gracious gift of being an organ donor.
Memorials may be made to Second Chance Rescue of Franklin County and will be accepted at the funeral home.
Online condolences can be given at www.patefh.com.