Bradley R. Mabry, age 62, of Sesser, Illinois; passed away Tuesday, November 14, 2023, at his home.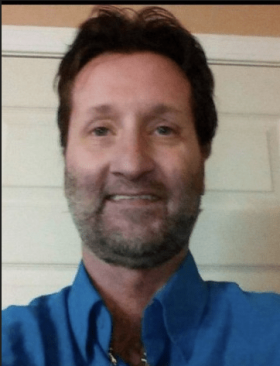 Memorial Graveside services will be held at 10:00 a.m., Saturday, November 25, 2023, at the Masonic & Odd Fellows Cemetery of Benton, with Pastor Kirk Packer officiating. Friends and family are asked to meet at the cemetery.
Arrangements are with the Leffler Funeral Home of Benton.
Bradley Ray Mabry was born on February 6, 1961, in Benton, Illinois; the son of Buddy Ray Mabry and Ora Leah (Olson) Mabry.
He formerly worked at Celebrity Boats, Continental Tire, and was a self-employed computer technician.
Brad was an avid pool player. He played pool in tournaments in Las Vegas and the Caribbean. He even played pool against Minnesota Fats. Brad also enjoyed playing golf, boating at the lake, socializing with his friends at the Iron Horse, traveling with his family to Florida, visiting his sister, and he enjoyed keeping up with technology with computers. Most of all he loved his children.
Surviving are his two children Zach Mabry of Lake St. Louis, Missouri, and Zoey Mabry of Sesser, Illinois; the children's mother Julie Saddler Mabry of Sesser, Illinois; siblings: Ora Leah Karlstadt and husband Paul, Jr. of Eden, Wisconsin, Tim Mabry and wife Hilda of Hatley, Wisconsin, Dennis Mabry and wife Billie of Greenfield, Wisconsin, Rhonda Marlo and husband Steven of Benton, Illinois, Jerry Mabry and wife Sharnin of Herrin, Illinois, Scott Mabry of Benton, Illinois; cousins that were like siblings: Cynthia Ryan and husband Pat of Bradley, Illinois, Steve Mabry and wife Mary Ann of Christopher, Illinois, Karen Garcia of Northern Illinois, Lisa Kay Gebo of Bradley, Illinois; two aunts: Beverly "Honey" Neal of Benton, Illinois, Karen Foutch and husband Rick of DuQuoin, Illinois; and several nieces and nephews.
He was preceded in death by his parents and a brother David Mabry.
The family prefers Memorial contributions may be made in memory of Brad, to the Leffler Funeral Home, 401 East Main Street, Benton, Illinois 62812, to assist with cremation expenses.
To leave online condolences to the family, or to share memories of Brad; visit www.lpfuneralhome.com