Jera Danelle Irvin, age 54, of West Frankfort, Illinois, passed away Wednesday, November 15, 2023, in Benton.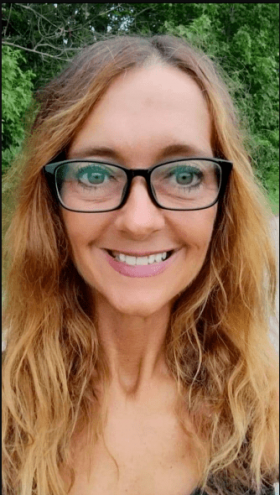 Jera was born on April 23, 1969, in West Frankfort, Illinois; the daughter of Danny E. Irvin and Stephenie L. (Phillips) Biggs.
She played softball and basketball throughout her childhood years and was a standout athlete. She was very talented when it came to sports; but really, she was talented at everything that she did. In the past she made yard signs for local sports teams as well as crafted decorations for just about any holiday that you could imagine. She was very passionate and gifted at anything that she set her mind to doing in life.
She was a homemaker and enjoyed hiking, running, listening to music, writing poetry, working out, and bike riding in her free time. But most of all, she enjoyed spending time with her family. She loved her family dearly and would do anything in the world for them in times of need. She will be greatly missed, and her family will remember her and think of her every second of every day. She was very loved.
She is survived by a daughter Brittney M. Doxsie and partner Laura of Marion, Illinois; a son Connor D. Foltz, wife Madison, and granddaughter Madalyn of Benton, Illinois; her mother Stephenie Biggs of Benton, Illinois; her father Danny Irvin and Stepmom Connie of Oviedo, Florida; two sisters: Stacey Overturf of Orange City, Florida, Brandi Malkovich and husband Matt of Winter Park, Florida; several nieces, nephews, aunts, uncles, and cousins.
She was preceded in death by her maternal and paternal grandparents: George and Dorothy Phillips, Sam and Doris Irvin; and a brother-in-law Jim Overturf.
Jera's wishes are to be cremated.
Private family services will be held on Saturday, December 2, 2023, at the Leffler Funeral Home of Benton.
The Leffler Funeral Home of Benton is in charge of the cremation arrangements.
The family prefers memorial contributions in Jera's memory, be mailed to or dropped by the Leffler Funeral Home, 401 East Main Street, Benton, Illinois 62812, to assist with expenses.
To leave online condolences to the family, or to share memories of Jera, visit
www.lpfuneralhome.com