Patricia Ann Heifner, age 77, of Akin, passed away at 7:45 a.m. Friday, November 10, 2023, at the Linda E. White Hospice House of Evansville.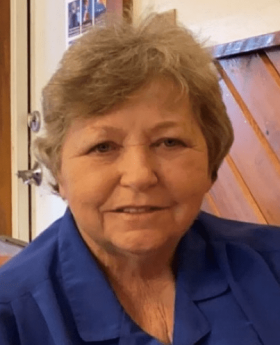 Funeral services will be held at 1:30 p.m. Wednesday, November 15, 2023, at the Leffler Funeral Home of Benton, with Rev. Kent Dunford and Rev. Steve Dunford officiating. Burial will follow in the Brady Cemetery East of Akin. Visitation will be from 11:00 a.m. to 1:30 p.m. Wednesday at the Leffler Funeral Home.
Patty was born on September 11, 1946, in Franklin County; the daughter of Weldon Flannigan and Julia (Williams) Flannigan. She married James Ronald Heifner on June 17, 1967, together they were married for 55 years until his death on January 20, 2022.
Mrs. Heifner was a retired Rural Mail Carrier. She loved all the kids on her mail route, and she always had candy and gum for them when they came out to get the mail.
Patty was a member of the Plasters Grove Free Will Baptist Church of Thompsonville, where she was the former secretary and Sunday School Teacher.
She enjoyed baking, cooking, going on drives, antiquing, going to rummage sales, watching her soap opera "The Bold and the Beautiful," and spending time with her family, especially her grandchildren.
Surviving are two children: Cindy Biggs of Akin, IL, Jim Heifner of Akin, IL; three grandchildren: Payeton Nikkole Heifner of Paducah, KY, Harley Gracie Ann Heifner of Akin, IL, Julia Brooke Biggs of Akin, IL; two great-grandchildren: Dramir James Haskins and Roland Trade Clark; a sister-in-law Darlene Roberts of Dale, IL, several other in-laws and their families.
She was preceded in death by her parents, husband, a sister Linda Dunford, a brother David Flannigan, and in-laws: Barbara and John Wyant, John and Brenda Heifner, Carlton Heifner, John Roberts.
Memorial contributions, in memory of Patty may be made to the Brady Cemetery fund or to the Plasters Grove Free Will Baptist Church; and will be accepted at the funeral home.
To leave online condolences to the family, or to share memories of Patty, visit www.lpfuneralhome.com.