Musician, wordsmith, Husband, Father, Papa, Uncle, jammer, entrepreneur, friend to all, stranger to none. Earl Dean Barwig (Buddy) lived a full 65 years until his last breath, November 3, 2023. He passed peacefully, surround by his three daughters and his loving wife of 44 years by his bedside.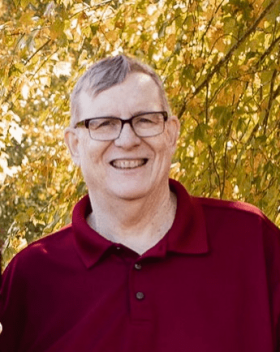 Earl was born in St Louis, Missouri, April 29, 1958. A life-long Cardinals fan, he moved around the world just to come back to Cardinal country and raise his family in Benton, Illinois. Earl served his country in the Army for five years. After meeting his other half in South Korea, he left the Army as a Specialist E4. Married November 21st, 1979, Earl and Suk Hui moved to Colorado where he was introduced to the pizza business. The rest, as they say, is history. Earl was a four store franchisee for Domino's Pizza for 33 years. He took pride in his businesses and in the fact that he could use his success to help others. Aside from pizza, becoming a dad and a Papa was of utmost importance to Earl. He certainly didn't disappoint when it came to wholeheartedly loving his family.
He was proceeded in death by his parents, David and Garnet Barwig and two brothers, David Lee Barwig and Wayne Fitzwater. He is survived by his loving wife, Suk Hui, three daughters, Kim Brandon (Dustin), Dawn Simpson, and Kristin Walton (Aaron), seven grandkids, Savannah Simpson, Deakon Brandon, Liam Simpson, Alexandria Walton, Easton Brandon, Charlotte Walton, and Lincoln Walton, sisters Barbara Bradford and Winnie Lichtenstadt, several nieces and nephews, cousins, and countless friends who loved and respected him very much.
Dad/Papa was our biggest fan, critic, and coach. He'd tell us when we made him proud and level with us when he knew we could do better. Despite this and because of this, we will always remember how fiercely he loved us. He taught anyone who would listen, "leave it better than you found it." Earl did just that. Thank you for leaving this world and everyone you met better than you found us. We will carry you in our hearts forever.
Earl's memorial will be held at Morton and Johnston Funeral Home in Benton on Thursday, November 9th, 2023 from 3:00 to 6:00 pm. His family will be present to welcome loved ones. His funeral will be a private ceremony held at a later date.
In lieu of flowers, memorial donations can be made in Earl's name to CASA of Franklin and Hamilton Counties.
For more information or to send online condolences please visit www.mortonjohnstonfuneralhome.com