Landen Brian Agnitsch, 16, of Whittington passed away on Saturday September 16 at 6:00pm.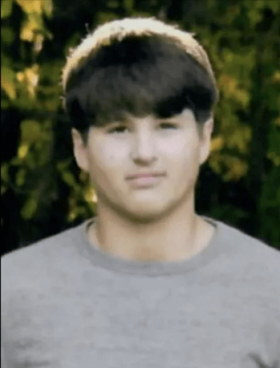 He was born on May 4, 2007 in Carbondale to Jeremy and Kimberly (Cockrum) Agnitsch. He attended Whittington Baptist Church and loved sports, especially football and wrestling.
Landen was preceded in death by his father Jeremy Agnitsch, paternal grandfather Robbie Barkley, maternal grandfather Brian Cockrum.
He is survived by his mother and step-father Kimberly and Nathan DeSett; brothers Gavin Agnitsch and Chase DeSett; sisters Lexie and Zoey DeSett; maternal grandparents Zelta Eldridge, Duane (Saida) DeSett, and Jammie (Robin) Hutchison; paternal grandmother Melissa Barkley; great-grandfather Mike Eldridge; girlfriend Chloe Arnone; aunts Hilary (Danny) Siefert, Hannah Cockrum, Rachael Walling, Natalie (Bobby) Stark, and Brenda Boner; uncle Joe (Kim) Agnitsch; and many cousins.
Services will be held on Friday September 22, 2023 at the Whittington Church in Whittington at 11:00am with Pastor Mark Minor officiating. Visitation will be held on Thursday from 5:00pm to 8:00pm at the church.
Memorials may be made to the family to assist with funeral arrangements and will be accepted at the Union Funeral Home.