Jama Marie Stanton, age 77, of Benton, Illinois, passed away Thursday, September 14, 2023, at her home.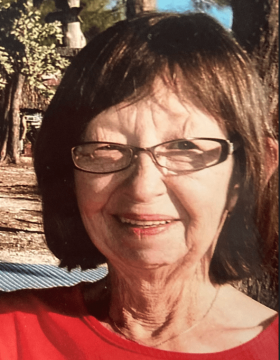 Jama was born on May 13, 1946, in Benton, Illinois; the daughter of Harold Fred Hollaway and May Olean (Cook) Hollaway. She was married to Rickey J. Stanton, and he preceded her in death in 2005.
She was recently retired from her position at the Franklin County Courthouse, where she served as a domestic violence legal advocate. Jama leaves a legacy of service. She was an active servant of the people of Franklin County through CASA, Benton Volunteers, Relay for Life, Special Olympics, and many other organizations.
Jama loved travel (especially to the beach), dancing, reading, crafting, fishing, antiquing, and playing candy crush. More than anything, she enjoyed spending time with friends and family.
She is survived by a daughter Angie Harrison and husband Tab of Murphysboro, Illinois; a son Kris Wagner of Benton, Illinois; Grandchildren: Alicia Mormino of Marion, Illinois, Emily Zurlinden and husband Justin of Carbondale, Illinois, Shelby Harrison of Murphysboro, Illinois, Ben Holland of Bremen, Georgia, Savannah Harrison of Benton, Illinois and Brock Harrison of Benton, Illinois; Great-grandchildren: Oliver Zurlinden and Matthew Zurlinden; her sister Karen Hampton and husband Jack of Benton, Illinois; and several nieces, nephews, and good friends.
Jama was preceded in death by her parents, and her husband.
Her wishes are to be cremated with a Celebration of Life Service to be held at a future date.
The Leffler Funeral Home of Benton is in charge of the cremation arrangements.
The family would prefer memorial contributions be made in memory of Jama to the Franklin-Williamson Child Advocacy Center or the Survivor Empowerment Center of Carbondale.
To leave online condolences to the family, or to share memories of Jama, visit www.lpfuneralhome.com