Terry Eugene Blake, age 63, of Benton, passed away at 1:41 p.m. Saturday, September 9, 2023, at the SSM Good Samaritan Hospital of Mt. Vernon, Illinois.
Per his wishes, he will be cremated with no public services.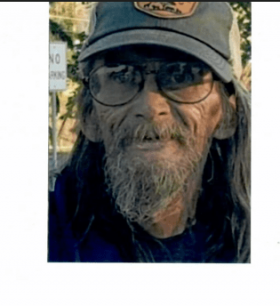 Leffler Funeral Home of Benton; is in charge of the cremation arrangements.
Terry was born on September 24, 1959, in Baltimore, Maryland; the son of Eugene Blake and Sondra (Millan) Blake. He married the former Cathy Sue Hogshead on May 24, 1983, and she survives.
Terry was a veteran of the United States Navy, and he was a retired over the road truck driver.
He enjoyed fishing, watching sports, especially football and auto racing. Most of all he enjoyed spending time with his family.
Surviving is his loving wife of 40 years, Cathy Blake of Benton, Illinois; four daughters: Veronica Gunter and husband Josh of West Frankfort, Illinois, Valerie Keller and husband Tyson of Benton, Illinois, Audrey Daniecki and husband Jonas of Miles City, Montana, Neone Brazil and husband Brian of Minot, North Dakota; nine grandchildren: Theodore, Ophelia, Bo, Tate, Garit, Brett, Brice, Cassi and Gaven; three great-grandchildren: Baylynn, Sophia and Lane; a sister Donna Fike and husband Richard of Fairmont, West Virginia.
He was preceded in death by his parents; a sister Lisa Phillips; and a nephew Joshua Fike.
Memorial contributions, in memory of Terry, may be made to the Franklin County Animal Shelter, and will be accepted at the Leffler Funeral Home, 401 East Main Street, Benton, Illinois 62812.
To leave online condolences to the family, or to share memories of Terry, visit www.lpfuneralhome.com.