Marvin Wayne Sullivan, age 60, of Benton, passed away at 1:36 p.m. Sunday, January 22, 2023, at his home.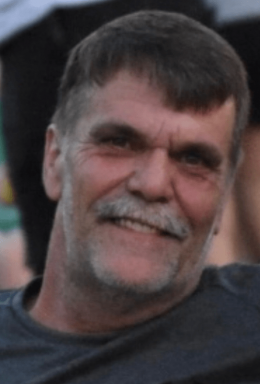 His wishes are to be cremated with no public services.
Leffler Funeral Home of Benton; is in charge of the cremation arrangements.
Marvin was born on December 16, 1962, in Benton, Illinois, the son of Howard C. Sullivan and Bertha (Gunter) Sullivan. He married the former Jennifer Lee Crawford on September 24, 1988, and together they shared 34 years of marriage.
He worked as a truck tire builder at Continental Tire of Mt. Vernon, Illinois.
Marvin enjoyed hunting, fishing, and spending time with family. Most of all he enjoyed spending time with his grandchildren.
Surviving is his loving wife Jennifer Sullivan of Benton; a daughter Britney Mocaby and husband Bryan of Benton; a son Hunter Sullivan and fiancée Alayna Nelson of Marion; four grandchildren: Colton Sullivan, Zaden Mocaby, Creek Mocaby, and Zalei Mocaby; four sisters: Brenda Houseworth, Debbie King, Sandy Bright, and Lora Loucks; three brothers: Cecil Sullivan, Melvin Sullivan, and Bert Sullivan. He is also survived by his grand-puppy Pepper.
He was preceded in death by his parents and his maternal and paternal grandparents.
To leave online condolences to the family, or to share memories of Marvin, visit www.lpfuneralhome.com