CARBONDALE, Ill. — Larry Warner, one of SIU's all-time great tailbacks, is returning to coach the team's running backs room, head coach Nick Hill announced Friday.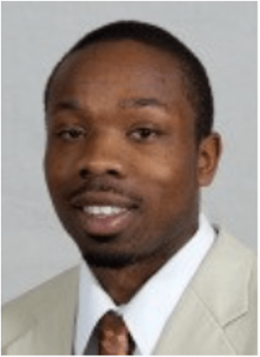 Known by his nickname, "Lighting Larry," the 5-foot-6 Warner electrified Saluki fans for two seasons, including a 2008 campaign in which he rushed for 1,265 yards and was named First-Team Associated Press All-American.
Warner returned a school-record three kickoffs for touchdowns in 2008 and was the fourth-fastest player in school history to reach 1,000 rushing yards, accomplishing the feat in just 130 carries.
"He was the first person I called when a spot opened up on my staff," said Hill, who played with Warner on SIU's 2007 team that went 12-2 and advanced to the Final Four of the postseason playoffs. "He is a close friend, and he shares the same core values and passion for our program. You're not going to find anybody that has more energy than Larry."
Warner began his coaching career at Carbondale High School in 2009, before joining Dale Lennon's staff at SIU as a graduate assistant in 2011. He later joined Hill at CHS, before the two became full-time assistants for Lennon from 2014-15.
After leaving Southern, Warner coached at Central Arkansas (RBs, 2016-17), South Alabama (RBs, 2018-20) Arkansas-Pine Bluff (RBs, 2020-21) and Texas Southern (RBs/Special Teams, 2022). Warner has mentored numerous All-Conference running backs throughout his career, including All-American Tra Minter at South Alabama.
Prior to coming to Southern Illinois as a player, Warner was a NJCAA All-American at Mississippi Gulf Coast Community College in 2006, and led his team with 1,237 yards.
A 2009 graduate of Southern Illinois with a degree in recreation, Warner and his wife Dominique have two daughters, Penny and Alivia.
In addition to hiring Warner, Hill announced several staff changes. He said Nate Griffin, who has mentored an all-star cast of running backs since 2016, will replace retired tight ends coach Pat Poore. Recently hired Zach Grant moves to the wide receivers room, where he replaces Mark Watson, who accepted a position at Kent State earlier this month.