Edward "Ed" R. Finley, 75, of Benton, passed away at 11:22 a.m., on Wednesday, November 16, 2022, at Christian Hospital in St. Louis, MO, with his wife, Rebecca, by his side.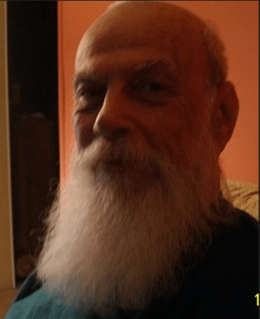 He was born on May 26, 1947, to William and Margaret (Trego) Finley in Harrisburg, PA. On May 22, 1996, he married Rebecca Bennett, and she survives.
He was a Veteran of the United States Army, serving during the Vietnam War.
Ed was a loving husband. In his spare time he enjoyed fishing, hunting and traveling.
Ed is survived by his loving wife of 26 years, Rebecca; his twin sister, Barb Bergin; two nieces, Tony Nitz and Debbie Smith and pet dog companions, Lucy and Cooper.
He was preceded in death by his parents, William R. and Margaret M. Finley, his son, Eddie Finley and his brother-in-law, Phil Bergin.
Arrangements have been entrusted to Pate Funeral Home, 301 S. Main St., Benton, IL.
Per Ed's wishes, cremation will take place.
Online condolences can be given at www.patefh.com.